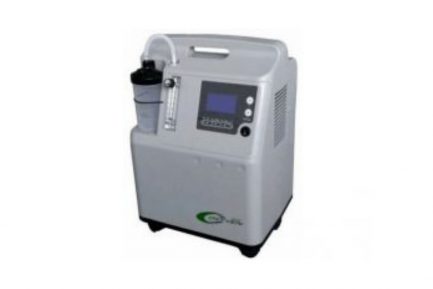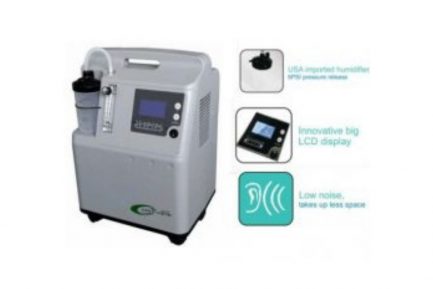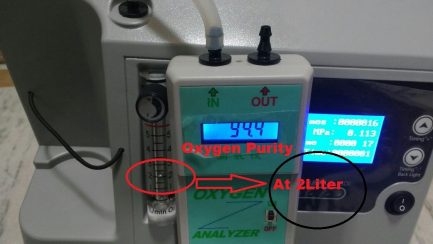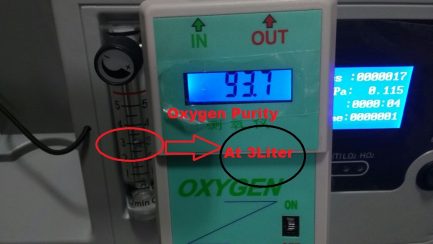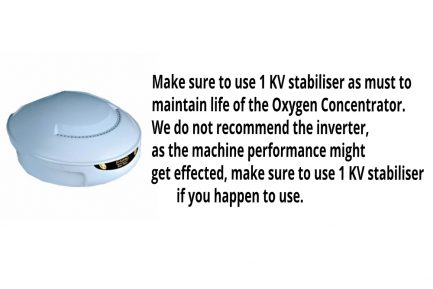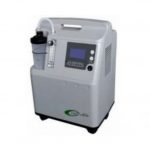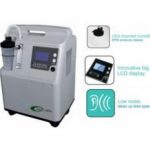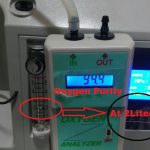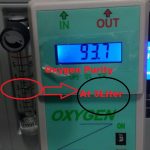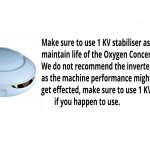 GVS 5L Oxy-Pure Ultra Silence Oxygen Concentrator
GVS Oxygen
₹ 76,000.00
X
EMIs (Pay in Easy Monthly Installments)
AMERICAN EXPRESS BANK EMI PLANS
3 EMIs @ 12% pa
Rs. 12240.8/month
6 EMIs @ 12% pa
Rs. 6211.74/month
9 EMIs @ 12% pa
Rs. 4202.65/month
12 EMIs @ 12% pa
Rs. 3198.56/month
18 EMIs @ 12% pa
Rs. 2195.35/month
24 EMIs @ 12% pa
Rs. 1694.65/month
Call 1800-313-2353 for expert assistance!
Description
Existing Customers
Reviews (13)
Videos & Manuals
Questions & Answers (6)
Description
 Product introduction:
GVS 5L Medical Oxygen Concentrator is a device that extracts oxygen from atmospheric air. It will typically be an electrically-powered molecular lsieve (artificial zeolite) used to separate nitrogen from ambient air and produce purity of oxygen. It could be applied widely in the hospitals at all different levels, clinics, health centers and family nursing, health care for the old person, mental workers and students, etc.. This Home Oxygen Therapy machine  is very easy to operate by simply following this installation video  or follow the user's manual . The home oxygen concentrator can supply  oxygen to one patient, with steady oxygen flow from 1 to 5 litres per minute. Medical oxygen concentrator is safe and reliable to use.
LCD Display: 
S.Times (Switch Times): It is calculated by number of times you have been switched on the machine
O.P.Mpa (Operating pressure): It shows the operating pressure in the system
O.Time (Operating Time):It is calculated by minutes, refer to present running time
Acc.Time (Accumulated Running Time): It will display Total number of hours that oxygen machine was operated
 After starting the medical oxygen concentrator, the LCD screen is lighted, and it will return to screen saver mode in 15 minutes. But if you press the right key during working, the screen will be lighted again.
Indicating Lamp
a. P.O.: Power switch (green lamp): If  oxygen  machine is connected with electricity, the green light will glow. *Note: This is the only light that will glow for this model while operating the machine, all other lights that mentioned below, will glow when there is any issue with the machine.
b. P.F.: Power failure(red lamp):It means power failure alarm, when no electricity, or any loose contact with power cord or power switch or fuse damaged, the red light will on and audible alarm meanwhile. Make sure to check all connections are good.
c. L.P.: Low Pressure(Yellow lamp): Low Pressure alarm means when the inside system pressure is below 0.12, the light will be red and you may hear a continuous alarm, means there is some air leakage in the machine.
d. It is mandatory to use 1 KV  voltage stabilizer.

[SHOP NOW]  to maintain life of the medical Oxygen Concentrator. We do not recommend the inverter, as the machine performance might get effected, so please make sure to use 1 KV stabilizer. And always have a back up cylinder on handy depending on your needs.
Timing buttons:
The two buttons are used for timing adjustment, and each press of the left button(△) will increase timing by 10 min, the max timing is 40 hours. And each press of the right button(▽) will decrease timing by 10min. When the right button(▽) is pressed to reduce timing till "0", the medical oxygen concentrator will turn off automatically  when  you set some desired amount of time by using these Timing buttons.
Humidifier:
Humidifier which is used for humidifying oxygen and preventing throat (preventing Dryness of throat) and nasal mucosa stimulated by dry oxygen and dry hard sputum difficult to spit out. Always make sure to maintain water level up to Half of the bottle not more than half. If water is more than half level, water might get inside of the cannula, which is not advisable..
Specifications:
Model
 GVS 5L Oxy-pure
Flow Rate
0.5-5 L/ min
Oxygen Concentration
93% (±3%)
Outlet Pressure:
0.04-0.07 Mpa
Sound Level
≤ 43 DBA
Power
AC 230/50
Power Consumption
300 W
Weight
16 kgs
LCD display
Pressure digital(accuracy:0.001 Mpa), Accumulating timing(range:0-99999 Hours), Present timing(accuracy:1 Minute)
Presetting timing(accuracy: 1 Minute);
Optional : Temperature digital(accuracy:0.1);
Alarm
 Low purity
Standard Accessories:
 Oxygen Concentrator, Oxygen tube, Humidifier bottle,  Primary air suction filtering sponge, Secondary air suction filters, General Machine Manual
Warranty Period:
The product from date of sale, under normal use and storage conditions, the warranty period of this product is 24 months  or  5000 Hrs (whichever is the earliest).
Warranty Scope:
The following circumstances shall not be covered within the free warranty of the company:
Damage due to improper operation of users or use under abnormal conditions;
Damage deformation of machine (including components and parts) due to collision or falling;
Damage due to dis-assembly, repair or modification by users;
Damage caused by natural disasters;
Wearing parts and consumables: atomizer, filtering foam, filtering cotton etc..
Questions and answers of the customers
A

Regular servicing is not needed, just clean the filters regularly, and change the oxygen pipe when it turns yellow color, and follow the maintenance tips that we sent along with the machine.

A

Hi Sir, Yes it comes with a oxygen mask.

A

You can use non stop but it is better if you give 30 minutes break after using 12 hours Regards medicalbulkbuy.com

A

It is always be better if you can use this machine with stabilizer

A

There are two filters. These filters needs to be cleaned/washed(after wash, dry it completely)after the usages . Change if required that would be after 6 months , and spare parts are also available with us. For spare parts you can visit medicalbulkbuy.com or call @ 1800-3000-2613

A

Step 1: Fill proper distilled water or cold boiled water in the Humidifier bottle above the optimum level. (Refer manual pg no. 8) Step 2: Connect the tube, one end to the machine, another end to the bottle (Refer manual pg no. 8) Step 3: Connect the nasal canula to the humidifier outlet nozzle, bottle another end goes to patient nose. Step 4: Insert power plug into electrical outlet Step 5: Set oxygen flow on the flow meter (Refer manual pg no. 9, Fig 9) Step 6: Switch on the power button Note: Use 2 KV stabilizer for better maintenance of the machine. Before operating the machine call at 1-800-3000-2613
Only registered users are eligible to enter questions