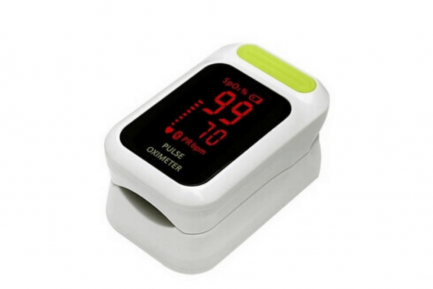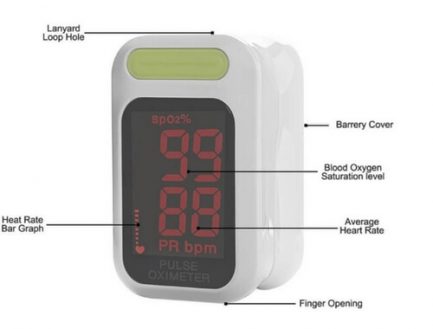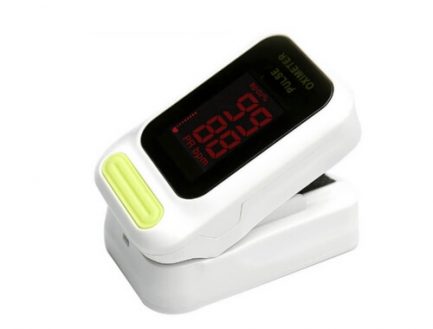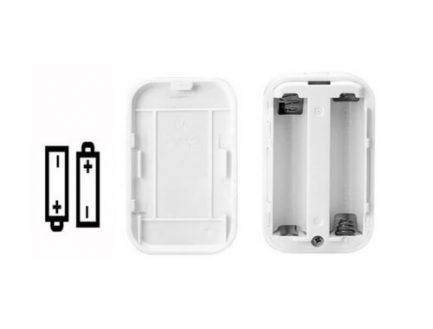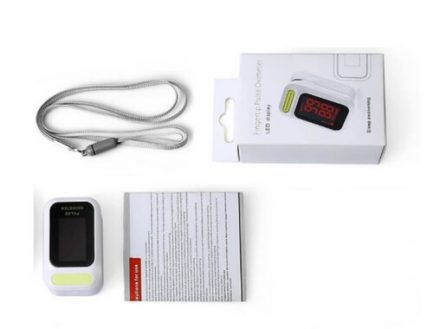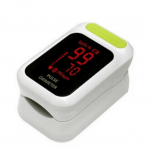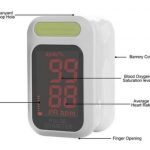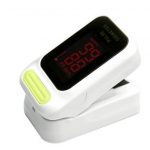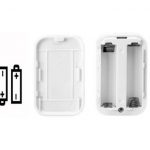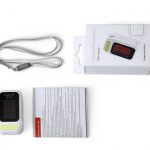 Fingertip Pulse Oximeter With Sleep Awakening
₹ 5,000.00
Call 1800-313-2353 for expert assistance!
Notify me when Product is available
Description
Reviews (0)
Questions & Answers
Description
Medical Pulse Oximeter Description
Hemoglobin saturation is the percentage between the capacity of Oxyhaemoglobin (HbO2) that compounded with oxygen and that of all combinativable hemoglobin (Hb) obin (HbO2) in blood. In other words,it is the saturation of Oxyhaemoglobin in blood it is a very important physiological parameter  for Respiratory and circulation systems. Many Respiratory diseases could reduce hemoglobin saturation in human blood. Moreover, factors such as automatic organic regulation malfunction caused by anesthesia, trauma resulted from major operation and some medical examination can also cause problems in oxygen supply, which might reduce human hemoglobin saturation. As a result, such symptoms as me-grim, vomiting and Asthenia might appear to patients. Hence, it is very important to know hemoglobin saturation of patients timely in clinical medical aspects.
The Medical Pulse Oximeter features in small volume, low power consumption, convenient operation and portability. It is only necessary for oxygen therapy patient to put one finger into fingertip photoelectric sensor for diagnosis, and the display screen will directly show measured value of hemoglobin saturation. Medical Pulse Oximeter as been improved in clinical experiments that is possesses rather high precision and repeat ability
Features
LED display, easy to use.
Product adopts LED display.
Low-power consumption, continuously work for more than 6 hours with two AAA batteries.
Low Voltage indicator.
In the absence of signals, the product will be in after 8 seconds to enter sleep state.
Small in volume, light in weight, and convenient to carry.
Instrument as 5s automatic signal detection function, when you insert  finger,timely will automatically be woken up from sleep. Automatic start up function instrument .
Automatic Switch On/off: Machine will switch on automatically when the finger is inserted in to pulse oximeter and it will automatically get switched off when the finger is removed from the pulse oximeter.
Automatic Sleep:The Product will enter standby state of sleep by itself when no finger is in the product ≥ 8 seconds
Sleep Awakening:Every 5s instrument will automatically detect the signal,after the hole with my finger,timely automatically be woken up from sleep
Loaded with accessories: Neck/Wrist cord,User manual
Questions and answers of the customers
There are no questions yet, be the first to ask something for this product.
Only registered users are eligible to enter questions