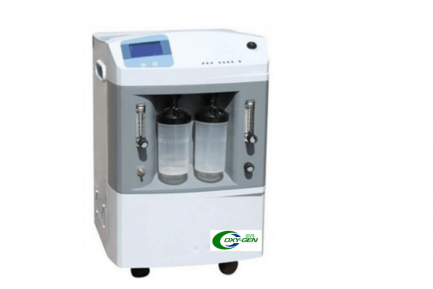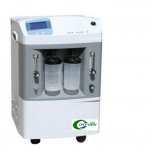 10 Liter Oxygen Concentrator
GVS Oxygen
₹ 95,000.00
X
EMIs (Pay in Easy Monthly Installments)
AMERICAN EXPRESS BANK EMI PLANS
3 EMIs @ 12% pa
Rs. 18701.22/month
6 EMIs @ 12% pa
Rs. 9490.16/month
9 EMIs @ 12% pa
Rs. 6420.72/month
12 EMIs @ 12% pa
Rs. 4886.68/month
18 EMIs @ 12% pa
Rs. 3354.01/month
24 EMIs @ 12% pa
Rs. 2589.04/month
Call 1800-313-2353 for expert assistance!
Description
Existing Customers
Videos & Manuals
Reviews (0)
Questions & Answers (1)
Description
Description:
10 Liter Oxygen concentrator is a device that extracts oxygen from atmospheric air. It will typically be an electrically-powered molecular sieve (artificial zeolite) used to separate nitrogen from ambient air. It has the flow rate of 0 to 10 Liter capacity. It is useful for Oxygen Therapy at high flow rate. It can be use for two patients at a time using two humidifier bottles so it is suitable for small nursing homes and hospitals. It could be applied widely in the hospitals at all different level, clinics, health centers and family nursing, health care for the old person, mental workers and students, etc.. Whether the user is professional or not, the users could operate the oxygen concentrator by themselves after reading this user's manual.
Note: it is mandatory to use a voltage stabilizer.

[SHOP NOW]. Make sure to use 1 KV stabiliser as must to maintain life of the Oxygen Concentrator. We do not recommend the inverter, as the machine performance might get effected, make sure to use 1 KV stabiliser if you happen to use. Always have a back up cylinder on handy.
LCD Display:
S.Times(Switch Times): It is calculated by number of times you have been switched on the machine
O.P.Mpa(Operating pressure):It show the operating pressure in the system
O.Time(operating Time):It is calculated by minutes, refer to present running time
Acc.Time(Accumulated Running Time): It is shows number of hours machine was operated
After starting the oxygen concentrator, the LCD screen is lighted, and it will return to screen saver mode in 15 minutes. but if you press the right key during working, the screen will be lighted again.
10 Liter Oxygen concentrator  Specifications:
Model
 'GVS Oxygen 10 L'
Flow Rate
 0-10 Liter per min (LPM)
Purity Oxygen
 93%±3
Power
 AC 230 V, 50 Hz(AC 220 V/110 V±10%, 50/60±1 Hz are available)
Outlet Pressure (Mpa)
  0.04-0.07
Sound Level
 less than 50 DBA
LCD display
 Switch times, Operating pressure, Present Working Time,
Accumulating Time, presetting Time from 10 mins to 40 hours
Alarm
 Power failure alarm, High&Low pressure alarm
Net Weight
 26 kgs
10 Liter Oxygen concentrator  Warranty Period:
The product from date of sale, under normal use and storage conditions, the warranty period of this product is 24 Months or 5000 Hrs (whichever is earlier).
Warranty Scope:
The following circumstances shall not be within the free warranty of the company:
Damage due to improper operation of users or use under abnormal conditions;
Damage due to deformation of machine (including components and parts) due to collision or falling;
Damage due to dis-assembly, repair or modification by users;
Damage caused by natural disasters;
Wearing parts and consumables: atomizer, filtering foam, filtering cotton etc..
Questions and answers of the customers
A

Yes, if you have a credit card you can apply for EMI.
Only registered users are eligible to enter questions