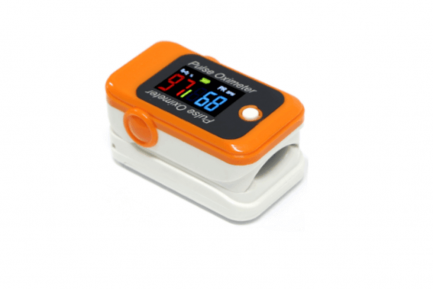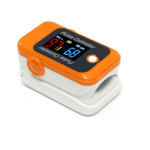 Fingertip Pulse Oximeter With Heart Rate Monitor
₹ 5,000.00
Call 1800-313-2353 for expert assistance!
Description
Reviews (4)
Questions & Answers
Description
Pulse Oximeter Description
Pulse Oximeter is an important and common device to check Oxygen Saturation (Spo2) and pulse rate. It's a small, compact, simple, reliable and durable physiological monitoring device.
Intended Use
The pulse oximeter is reuse device and intended use for spot checking of the pulse oxygen saturation and pulse rate for adult in clinic environment.This medical device can be reused. Not for continuously monitoring. This is used for Oxygen therapy, as home care product.
Technical Specifications
1. Display type: LCD display
2. SPO2 : Measurement range: 35~100%
Accuracy:  +/- 2%  (80%~100%) ; +/- 3% ( 70%~79%)
3.Pulse Rate: Measurement Range : 25~250 bpm
Accuracy: ±2bpm
4. Power : Two AAA 1.5 v alkaline batteries.
5. Power consumption : Smaller then  50 mA
6. Dimensions : 58 (H) mm x 34(W)  mm x 30(D) mm
Weight: 50g (include batteries)
Operating Instructions:
1. Install two AAA batteries into the battery cassette before covering its cover.
2. Plug one finger into rubber hole of the oximeter ( It is best to plug the finger thoroughly) .
3. Press the button on the front panel
4. Do not tremble your finger when the oximeter is working. Your body is not recommended on a moving stage.
5. Press the button on the front panel , if we want to change the display direction.
6. Read relevant datum from display screen.
7. Replace new batteries when LED indicates the batteries are in low power.
Cleaning and Disinfection:
Please shut off the power and take off the batteries before clean and disinfect.
Never immerse or soak the pulse oximeter.
Never permit high pressure and temperature disinfection of the device.
Never use cleaning agents.
Clean with cotton or soft cloth moistened with water.
After cleaning, wipe off the water with soft cloth.
Allow the product to air dry.
Questions and answers of the customers
There are no questions yet, be the first to ask something for this product.
Only registered users are eligible to enter questions