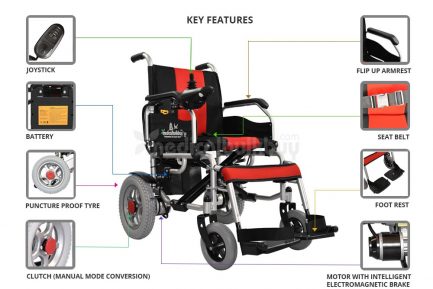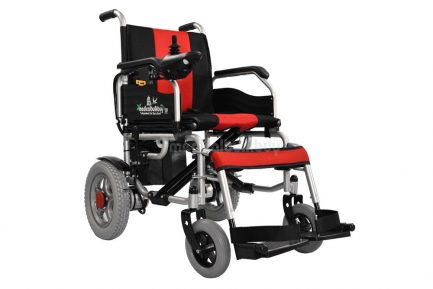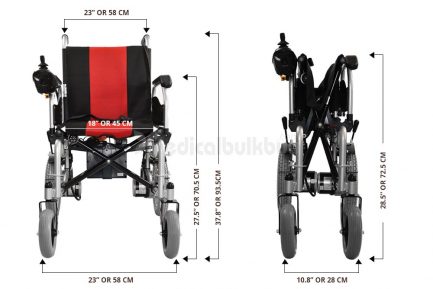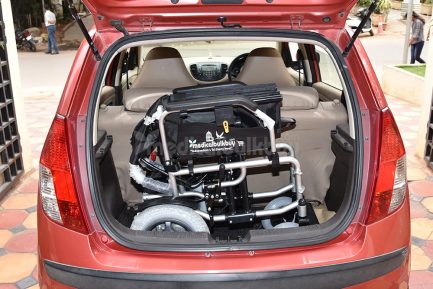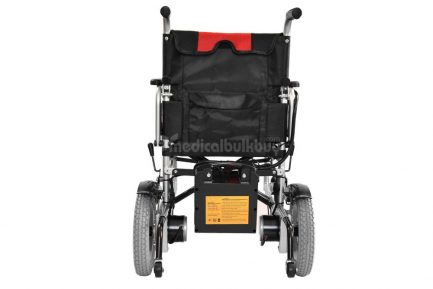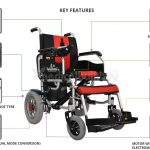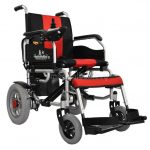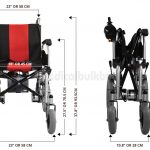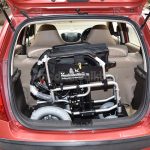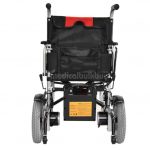 Power Wheelchair With Electromagnetic Brakes G01X
GVS Oxygen
₹ 85,000.00
X
EMIs (Pay in Easy Monthly Installments)
AMERICAN EXPRESS BANK EMI PLANS
3 EMIs @ 12% pa
Rs. 18157.18/month
6 EMIs @ 12% pa
Rs. 9214.08/month
9 EMIs @ 12% pa
Rs. 6233.94/month
12 EMIs @ 12% pa
Rs. 4744.53/month
18 EMIs @ 12% pa
Rs. 3256.44/month
24 EMIs @ 12% pa
Rs. 2513.72/month
Call 1800-313-2353 for expert assistance!
Description
Existing Customers
Images,Videos & Manuals
Reviews (0)
Questions & Answers
Description
Features:
Power Wheelchair With Electromagnetic Brakes G01X :–Power WheelChair is Lightweight, Portable with folding structure removable battery box for convenient recharging , fill-up armrest, adjustable and detachable footrest, rear wheels driven by two motors, joystick can be exchanged from right hand to left hand, 360 degrees free-direction turning, easy to operate. With this Power WheelChair with Electromagnetic Breaks you can easily ride on slopes if you want to stop on the middle of the slope Electromagnetic brakes will protects you from slip or sliding. Also see our Customer Testimonials as well as all other models of our wheelchairs.
This is used for patients and aged people and the persons who can not walk on their own. Reduces dependency on others and increases confidence. Power wheel chairs are generally used by those unable to propel manual wheel chair. It may also be used by those who want use for distances. This is propelled by electric motor rather than manual power. Any disabled person with a mobility, fatigue or cardio-vascular issues may find a power chair advantageous in some circumstances.
Low center of gravity, safe for driving
Fold-able and portable
Removable battery box for convenient recharging
Flip-up armrest, adjustable and detachable footrest
Controller can be exchanged from right side to left side for both hands use
Rear wheel driven by two motors
Easy to operate, dismantle and assembling
Power Wheelchair With Electromagnetic Brakes G01X :
Specifications:
| | |
| --- | --- |
| Model | G01X |
| Driving range | 15-20 km |
| Maximum speed | 6 km/h |
| Net weight | 40/46 kg (with lead acid battery) |
| Gross weight | 46/52 kg |
| Overall size | 1140*640*935mm |
| Folded size | 735*470*725mm |
| Wheels | 8 inch (front), 12 inch (rear) |
| Loading capacity | 100 kg |
| Motor | 250 W DC * 2 pieces |
| Brake | Electromagnetic Brake |
| Battery | 12 V 20 AH 1 pc |
| Frame material | Steel |
| Packing carton | 880*500*830 mm |
| Height between seat and ground | 48 cm |
Features:
•Electromagnetic brake ensure safety driving
•Large wheel ratio, flexible steering
•Optional operation of both manual mode and electric mode
•Fold-able and portable, easy fold and put into car boot
•Removable battery box for convenient recharging
•Flip-up armrest, adjustable and detachable footrest
Benefits:
This can use indoor and outdoor and can lead independent life with out attendant.
20 AH battery gives more storage power and can use more time.
Easy to carry in car,easy fold able it leads to more mobility of person and attend all his or her requirements.
Can be Converted to manual mode easily by removing lock.
Three way adjustable joy stick left,right and also attendant controlled from back side.
Supplier history and many customers all over India.Availability Nearest customers feed back to your place.
All over India Supplier Logistics.
100% customer satisfaction for the price.
Warranty: One year service warranty only on motors
Questions and answers of the customers
There are no questions yet, be the first to ask something for this product.
Only registered users are eligible to enter questions