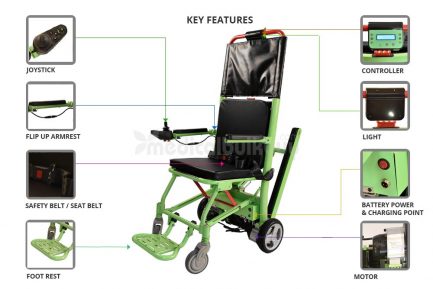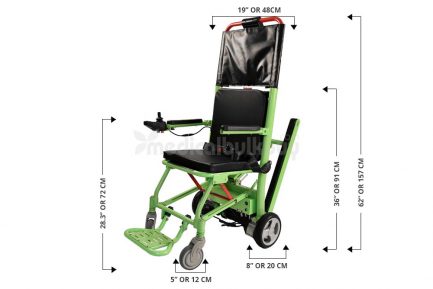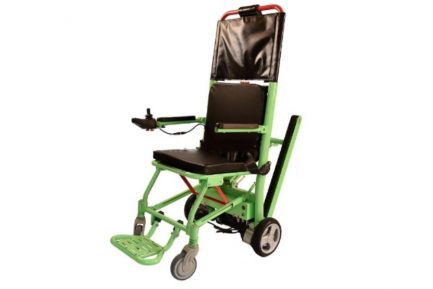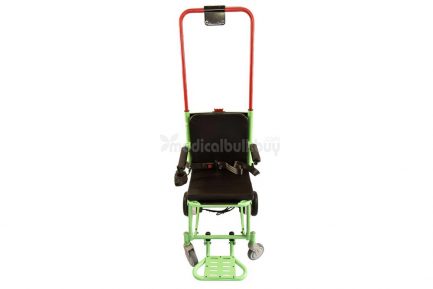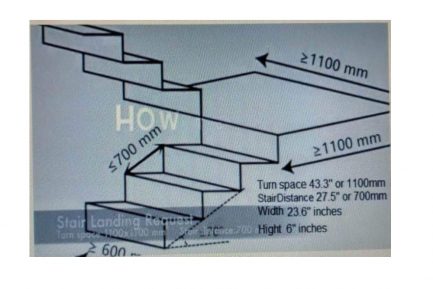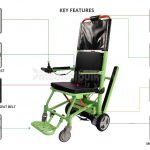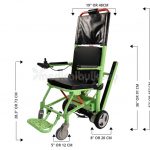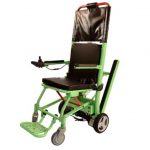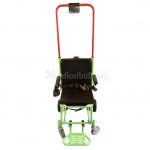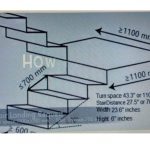 Multi Use Stair Climbing Power Wheelchair G06
medicalbulkbuy
₹ 184,000.00
X
EMIs (Pay in Easy Monthly Installments)
AMERICAN EXPRESS BANK EMI PLANS
3 EMIs @ 12% pa
Rs. 40802.65/month
6 EMIs @ 12% pa
Rs. 20705.8/month
9 EMIs @ 12% pa
Rs. 14008.84/month
12 EMIs @ 12% pa
Rs. 10661.85/month
18 EMIs @ 12% pa
Rs. 7317.85/month
24 EMIs @ 12% pa
Rs. 5648.82/month
Call 1800-313-2353 for expert assistance!
Description
Existing Customers
Images,Videos & Manuals
Reviews (1)
Questions & Answers
Description
Multi Use Stair Climbing Power Wheelchair
This Multi Use Stair Climbing Power Wheelchair that can climb stairs and can be used indoor and outdoor. This Stair Climbing Power Wheelchair is specially designed  for  people who needs help in climbing staircases and move inside and outside. It is very useful for Hospitals, Emergency centers, Fire, Family hauling goods up and down the stairs. This motorised stair climber is mainly used for high-rise buildings transfer patients up and down stairs.
Multi Use Stair Climbing Power Wheelchair G06 for stairs has multi functionality feature which you can use it as a regular power wheelchair to reach things at your home or office. So one chair can serve you as multi purpose.
Features:
Smart touch control panel with LED display make user easily to check the power and working condition.
Electromagnetic braking system protects chair not to slide or slip.
Lithium battery and brush less motors
Walking Controller used for to move the wheelchair on regular surface.
Stable aluminium seat with removable cushion with superior patient comfort.
Motorized stair thread system.
Night light can be used on dark places.
Extra wide sliding system for safer and easier transfer.
The material is made of high strength aluminium alloy.
Different position lift bar help any size operator move the stair wheelchair lift on the stair.
Using intelligent universal controller or joystick, the chair to run freely on the ground, open the power button, speed up and down button can adjust the speed, steering 360 degrees no corner of the joystick operation, comes with horn horn warning function.
Can switch to manual gear when no electricity, can be implemented as a manual wheelchair.
Fold in one step, step on the brakes, stow the track on the foot, unlock the handle, lower the backrest, pull the red bar under the chair, and completely retract the chair.
Easily put it into the trunk of the car.
Stairs Dimensions: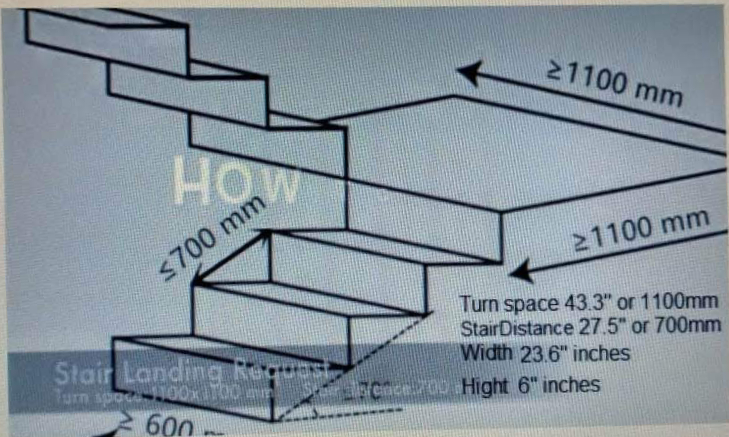 Note: It can fit for the above mentioned dimensions.
Specifications:
| | |
| --- | --- |
| Product size (L*W*H) | 63*93*121cm |
| Folded size (L*W*H) | 121*63*35cm |
| Packing size(L*W*H) | 125.5*71*36cm |
| Load limit | 200kg |
| N.W. | 46kg |
| G.W. | 60kg |
| Motor output power | 120w |
| Motor output voltage | 20-29.4v |
| Motor adaptable voltage | 110-240V |
| Motor cureent | 13.9A |
| Battery voltage | 24 V |
| Height between seat and ground | 47 cm |
Note: This item is non returnable
Warranty: 1 year service warranty only on motors
Questions and answers of the customers
There are no questions yet, be the first to ask something for this product.
Only registered users are eligible to enter questions