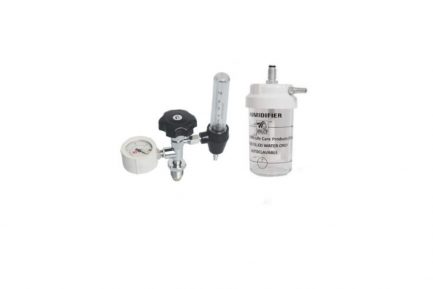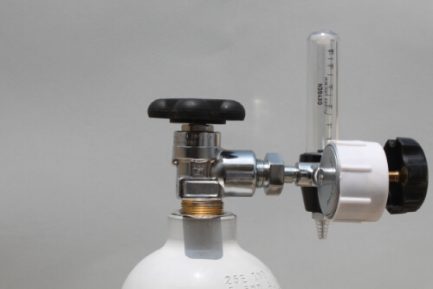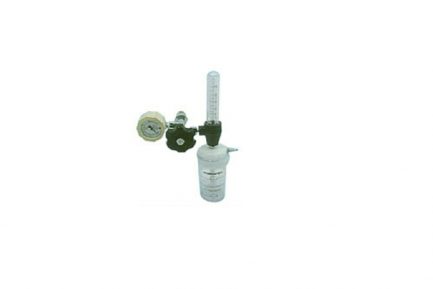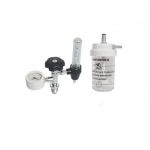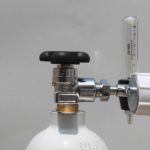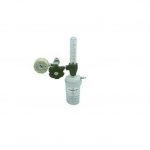 FA valve regulator with Humidifier
₹ 1,500.00
Call 1800-313-2353 for expert assistance!
Notify me when Product is available
Description
Reviews (2)
Questions & Answers
Description
FA valve regulator with Humidifier
FA Valve Regulator with Humidifier
This is used with medical Oxygen Cylinders comes under Oxygen Therapy Device. This is called as fine adjustment valve flow meter or O2 regulator or Oxygen valve regulator or Medical Oxygen Regulator  . This is used for regulating the supply of oxygen to the patient from the Cylinder. The main parts oxygen regulator kit are the bull nose, nut, medical Oxygen gauge, flow meter, Threading type humidifier, controlling nob, connecting joint. Gauge ranges from 0-250 K per cm². and the flow meter range is 0-10 liters per minute. Humidifier is filled with water up to optimum level between the maximum and minimum levels marked on the bottle. Bull nose is fitted with Oxygen valve by the nut using a two in one spanner. Teflon tape is used to avoid any leakage from the threading. Controlling nob shall be in tight position when we release the gas from the cylinder. Using Key or  a two in one Spanner, the spindle of the cylinder is rotated in anti clockwise direction to release the oxygen gas. As the gas passes through the FA valve the pressure reading rises up to 140-150 Kg per cm². Oxygen set pipe  is attached at the outlet of the Humidifier bottle. FA valve nob shall be rotated in anti clock wise direction to give oxygen to patients. The medical oxygen flow  meter can be adjusted using nob from 0.5 Liters to 10 liters to the patient. Doctors prescription shall be followed by the patient for selecting the flow rate and time to consume.        
Description:
2″ diameter pressure gauge with gauge guard
Black P.V.C. knob for easy increase and decrease of flow
Black body flow meter standard flow 0 – 10 LPM of oxygen
Unbreakable, Poly carbonate and auto cleave Humidifier Bottle
Used with Bulk Cylinder (D Type) and B Type oxygen cylinder for releasing and controlling the flow of oxygen.
Area of usage: At Hospitals, Nursing Homes, Home care Patients.
Questions and answers of the customers
There are no questions yet, be the first to ask something for this product.
Only registered users are eligible to enter questions