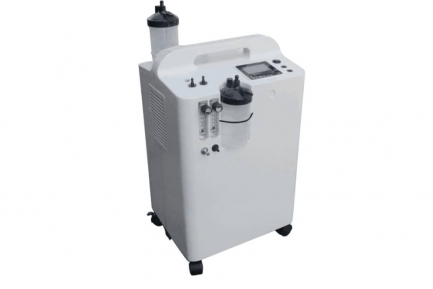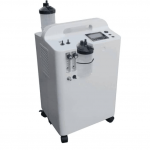 GVS Oxygen 5L Dual Patient Oxygen Concentrator
GVS Oxygen
₹ 83,000.00
X
EMIs (Pay in Easy Monthly Installments)
AMERICAN EXPRESS BANK EMI PLANS
3 EMIs @ 12% pa
Rs. 9010.59/month
6 EMIs @ 12% pa
Rs. 4572.53/month
9 EMIs @ 12% pa
Rs. 3093.62/month
12 EMIs @ 12% pa
Rs. 2354.49/month
18 EMIs @ 12% pa
Rs. 1616.02/month
24 EMIs @ 12% pa
Rs. 1247.45/month
Call 1800-313-2353 for expert assistance!
Description
Reviews (0)
Questions & Answers
Description
GVS Oxygen 5L Dual Patient Oxygen Concentrator
The oxygen concentrator is a device which extracts oxygen  from atmospheric air. It will typically be an electrically-powered molecular sieve (artificial zeolite) used to separate nitrogen from ambient air. It could be applied widely in the hospitals at all different level clinics, health centers and family nursing, health care for the old person, mental workers and students etc..The GVS Oxygen 5L Dual Patient Oxygen Concentrator can supply oxygen 1 to 2 patients simultaneously with steady oxygen  flow , safe and reliable, low cost, adjustable flow between 0 to 5 Lit.s Per Minute (LPM)
Indicating Lamp
P.O.: Power switch (green lamp):If oxygen machine is connected with electricity it will be green
P.F.: Power failure(red lamp):It means power failure alarm, when no electricity, fuse damaged, the red light will on and audible alarm meanwhile.
L.P.: low pressure(yellow lamp):Low Pressure alarm, means When the inside system pressure is below 0.12, the light will be red and you may hear a continuous alarm,means there is some air leakage in the machine.
it is mandatory to use a voltage stabilizer.[SHOP NOW]. Make sure to use 1 KV stabiliser as must to maintain life of the Oxygen Concentrator. We do not recommend the inverter, as the machine performance might get effected, make sure to use 1 KV stabiliser if you happen to use. Always have a back up cylinder on handy.
Timing buttons:
The two buttons are used for timing adjustment, and each press of the left button(△) will increase timing by 10min,the max timing is 40 hours.And each press of the right button(▽) will decrease timing by 10min.When the right button(▽) is pressed to reduce timing till "0", the medical oxygen concentrator will turn off automatically.
Humidifier:
Humidifier which is used for humidifying oxygen and preventing throat and nasal mucosa stimulated
by dry oxygen and dry hard sputum difficult to spit out.
Specifications:
| | |
| --- | --- |
| Model | GVS 5L Oxygen Dual Flow |
| Flow Rate | 1-5LPM |
| Purity | 93%(±3%) |
| Outlet Pressure | 0.04-0.07Mpa |
| Operation Voltage(V/Hz) | AC230/50 |
| Sound Level | ≤43db |
| LCD Display | Accumulating timing,Present  timing,Timing |
| Alarm | Power failure alarm; high/low pressure alarm |
| Net Weight | 23Kgs |
| Standard Accessories: |  Oxygen Concentrator, Oxygen tube, Humidifier bottle,  Primary air suction filtering sponge, Secondary air suction filters, General Machine Manual(SPO2 port is optional which is not included in this machine ) |
Warranty:The product from date of sale, under normal use and storage conditions, the warranty period of this product is 24 Months or 5000 Hrs (whichever is earlier) service warranty
Questions and answers of the customers
There are no questions yet, be the first to ask something for this product.
Only registered users are eligible to enter questions