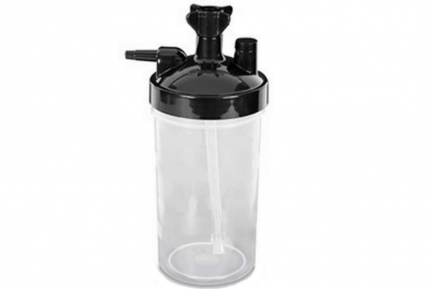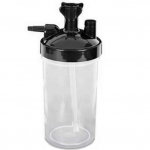 Medicalbulkbuy Humidifier Bottle for Oxygen Concentrator
medicalbulkbuy
₹ 275.00
Call 1800-313-2353 for expert assistance!
Notify me when Product is available
Description
Reviews (0)
Questions & Answers
Description
Humidifier Bottle For Oxygen Concentrator:
Humidifier Bottle For Oxygen Concentrator is used to as a spare part in Oxygen Concentrator. Oxygen produced by concentrator machine passes through the bottle attached to the concentrator called humidifier. The main purpose of this bottle is to maintain the humidity in the nostrils of person using it. As the oxygen coming out of the machine is dry in nature and nostrils get dry without using the humidifier. Generally mineral water is preferred. If normal water is is used there may be scaling formation in the bottle and pipe may blocked for the flow  of oxygen. So cleaning shall be done whenever scaling occurs. Check the water content before using the concentrator and the nut shall be tightened to avoid leakage of Oxygen gas. Always use optimum level of water only which is little above to minimum level.
This Humidifier Bottle for Oxygen Concentrator is compatible for all models like Philips Ever flow, Devill Biss, Invacare, Nidek Oxygen Concentrators etc.
Humidifier Bottle For Oxygen Concentrator General Tips:
Regular cleaning of bottle will help to prevent formation of scaling. If scaling forms inside the tube the oxygen won't flow through the tube. So better to clean bottle every day so you will not see any issues in future.
Always use optimum level water (that is in between maximum and minimum levels or exactly half the bottle not above the half level)
If you use more water than optimum level, the water flows in to the cannula/tube and it will get into some problems with machine performance. So please keep it in mind to maintain optimum level water only.
Always make sure to tighten the bottle cap securely with out any air leakage. If it is not tighten enough oxygen supply might effect. So make sure to tighten the humidifier bottle cap.
Questions and answers of the customers
There are no questions yet, be the first to ask something for this product.
Only registered users are eligible to enter questions