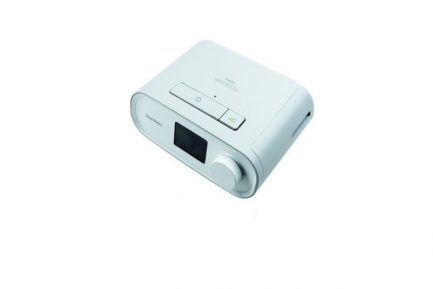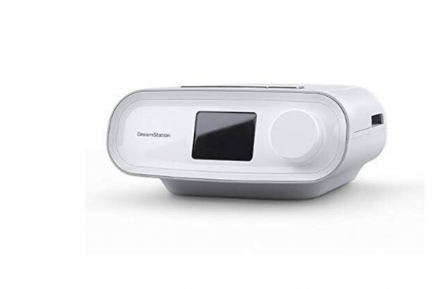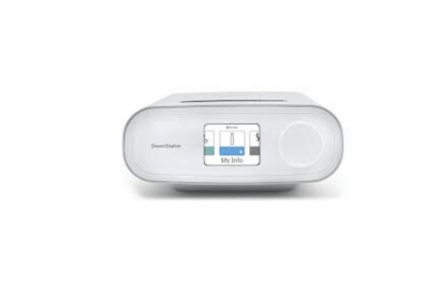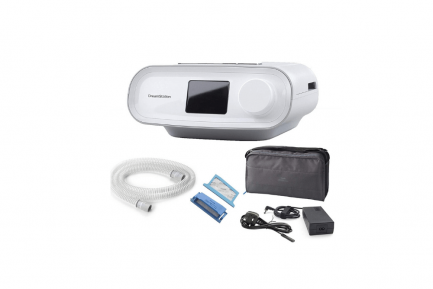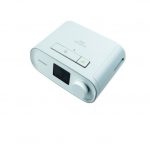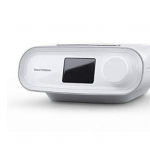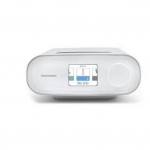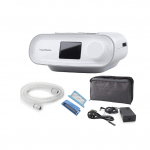 Dream Station Auto Cpap(INX500S15)
Philips Respironics
₹ 70,000.00
X
EMIs (Pay in Easy Monthly Installments)
AMERICAN EXPRESS BANK EMI PLANS
3 EMIs @ 12% pa
Rs. 19381.26/month
6 EMIs @ 12% pa
Rs. 9835.26/month
9 EMIs @ 12% pa
Rs. 6654.2/month
12 EMIs @ 12% pa
Rs. 5064.38/month
18 EMIs @ 12% pa
Rs. 3475.98/month
24 EMIs @ 12% pa
Rs. 2683.19/month
Call 1800-313-2353 for expert assistance!
Notify me when Product is available
Description
Existing Customers
Reviews (0)
Questions & Answers
Description
Description
The Dream Station Auto CPAP Machine is a modern looking machine with many advanced features to increase therapy effectiveness and comfort. Advanced data can be reviewed on the machine's display, downloaded off the included SD card, or viewed via Blue-tooth.This is an auto-adjusting machine that automatically adjusts pressure during the night on a breath-by-breath basis to provide the optimum pressure needed.
Features:
Sleek, User-Friendly Design
Colorful Display
Auto-Adjusting Pressure
OptiStart Technology
OPTIONAL Heated Humidifier
Advanced Features Incorporated
A-Flex Pressure Relief
Sleek, User-Friendly Design with Colorful Display:
The Dream Station Auto CPAP machine is a sleek white color and measures 7.6 inches x 6.2 inches x 3.3 inches and weighs 2.94 lbs making it smaller and lighter than the System One models by Respironics. The machine has a front-facing color display with a large dial for navigating menus. Menus and settings are navigated through and changed by turning and pressing the dial as needed. An ambient light sensor on the top of the machine allows the machine to adjust screen brightness depending on light levels in the room. The Dream Station Auto has tray style filters that slide in and out of the machine easily for cleaning and replacement. The darker blue filter is a reusable filter which should be washed regularly, and the lighter blue is a disposable filter which should be replaced every 30 days or sooner if dirty.
Auto-Adjusting Pressure and Opti-Start Technology:
The DreamStation Auto monitors the user throughout the night to provide pressures as needed when events occur. The machine remains at the lower pressure of the auto-adjusting range, and if an event is detected, increases pressure up to the upper pressure of the range to support the airway. With Opti-Start enabled, the machine begins therapy at 90% of the pressure reached in the previous session to help address residual events that may occur early in therapy.
Specifications:
Therapy modes
Auto, CPAP, CPAP-Check
Therapy features
Auto-Trial, EZ-Start, Opti-Start
Flex pressure relief
0 to 3
Pressure range
4-20 cm H 2 O
Smart Ramp time
0 to 45 min (5-min increments)
Starting ramp pressure
Patient adjustable
Humidification
Heated humidification: fixed, adaptive, heated tube modes Heated tube (optional)
Device controls
Color LCD/control wheel/push button
LCD backlight control
Ambient light sensor
Filters
Reusable pollen and disposable ultra-fine
Data storage capacity (minimum)
Display: compliance
1 day, 7-day, 30-day averages
SD card > 1 year
On-board: up to 6 months
Altitude compensation
Automatic
Dimensions
15,7 (L) x 19,3 (W) x 8,4 cm (H) (without humidifier)
29,7 (L) x 19,3 (W) x 8,4 cm (H) (with humidifier)
Weight
1,33 kg (without humidifier), 1,98kg (with humidifier) but including power supply
Power supply
80W/12V/6,67A
Electrical requirements
100-240 VAC, 50/60 Hz, 2.0-1.0 A
Contents included in this package:
CPAP machine
Flexible Tubing
Power cord
Filter
Manual
SD Card
Bag
Questions and answers of the customers
There are no questions yet, be the first to ask something for this product.
Only registered users are eligible to enter questions