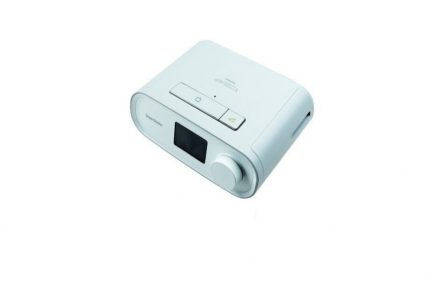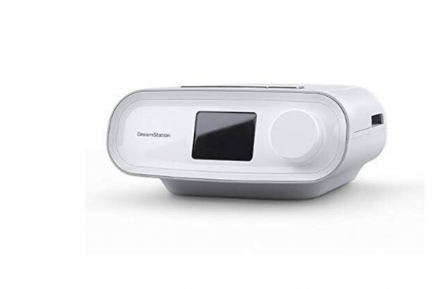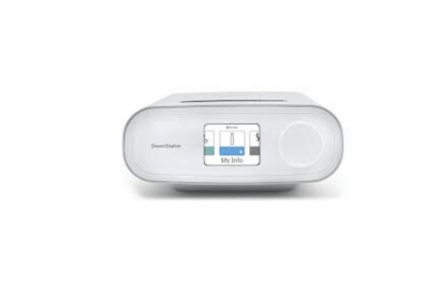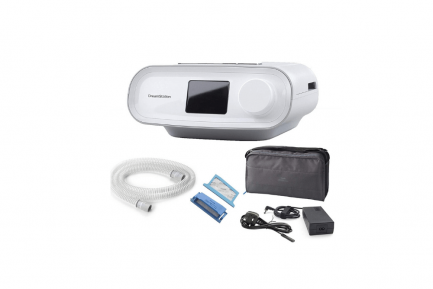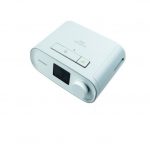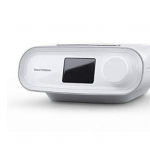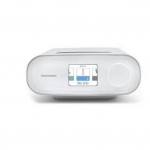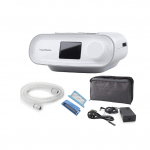 Dreamstation Bipap Pro (INX600S15)
Philips Respironics
₹ 95,000.00
X
EMIs (Pay in Easy Monthly Installments)
AMERICAN EXPRESS BANK EMI PLANS
3 EMIs @ 12% pa
Rs. 24141.57/month
6 EMIs @ 12% pa
Rs. 12250.93/month
9 EMIs @ 12% pa
Rs. 8288.57/month
12 EMIs @ 12% pa
Rs. 6308.26/month
18 EMIs @ 12% pa
Rs. 4329.73/month
24 EMIs @ 12% pa
Rs. 3342.22/month
Call 1800-313-2353 for expert assistance!
Description
Reviews (0)
Questions & Answers
Description
DreamStation BiPAP Pro (INX600S15):
DreamStation BiPAP Pro is a Bi-Level positive pressure device designed for the treatment of Obstructive Sleep Apnea (OSA). With it's sleek modern design the DreamStation BiPAP Pro no longer makes your bedroom look like a hospital room.
The DreamStation BiPAP Pro brings many new and improved features to the treatment of Sleep Apnea including:
SmartRamp – maintains a constant lower pressure until the device detects that you require more pressure.
User screen and control knob is located on the edge of the machine making it easier to read and control while in bed.
The DreamStation has a built in sensor to detect ambient light and dims the screen in a dark room while brightening when the room has lights on.
Opti-Start – monitors the average pressure needed and begins therapy at that pressure.
Bluetooth Connection to DreamMapper App
The DreamStation CPAP has a built-in bluetooth connection which allows the device to pair directly with the Philips Respironics DreamMapper mobile and web-based program. Enable the bluetooth feature and download the SleepMapper app onto a smartphone or tablet (not included) to begin reviewing detailed sleep results. The free app gives the user the opportunity to personalize the data tracking account. Please Note: The results are only available on one device at a time.
Ramp is intended to gently increase CPAP pressure from half of the prescribed pressure to the full pressure within a chosen period of time. To operate the Ramp feature, a CPAP pressure of 4cm H2O is required. Then, choose a time ranging from 5 minutes to 45 minutes to allow the machine to build the pressure in increments of 0.5cm H2O before reaching the prescribed pressure.
Features
Bluetooth Connection to DreamMapper App
EZ-Start Technology
Bi-Flex Pressure Relief
Ramp and SmartRamp
Advanced Event Detection
LCD On-Screen Display
Philips Respironics Dry Box
System One Resistance Control
Detailed 'Setup Menu' Options
Specifications:
| | |
| --- | --- |
| Modes | Fixed CPAP, Fixed BiPAP |
| Features | EZ Start |
| Pressure Range | 4 to 25 cm H2O |
| Flex Comfort | C-Flex, C-Flex+, Bi-Flex |
| Humidification Modes | Fixed, Adaptive, Heated Tube |
| Mask Type Resistance Control | Standard |
| Ramp(0 – 45 Minutes) | Ramp, SmartRamp |
| Altitude Compensation | Automatic |
| Advance Event Detection | Stanard |
| Flow Waveform | Standard |
| Modem Compatibility | Standard |
| Built-in Bluetooth | Standard |
| Connectivity | Standard |
| DreamMapper Compatibility | Standard |
| Oximetry Compatibility | Standard |
| Check Mask Fit Feature | Standard |
| Performance Check | Standard |
| BiPAP Demensions with Humidifier | 11.7″ L x 7.6″ W x 3.3″ H |
| Weight with Humidifier & Power Supply | 4.37 lbs |
| BiPAP Demensions | 5.5″ L x 7.6″ W x 3.3″H |
| Weight with Power Supply | 2.94 lbs |
| Noise Lever | Less than 30 db |
DreamStation BiPAP Pro Box Contains:
DreamStation BiPAP Pro Machine
Power Supply
Power Cord
Carrying Case
CPAP Hose
SD Card
User Manual
Warranty:
Two years service warranty
Questions and answers of the customers
There are no questions yet, be the first to ask something for this product.
Only registered users are eligible to enter questions