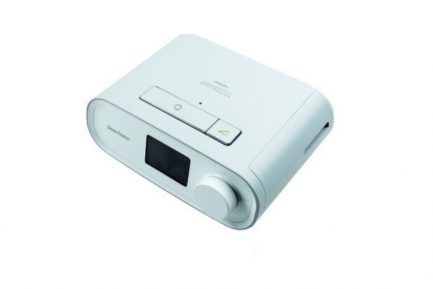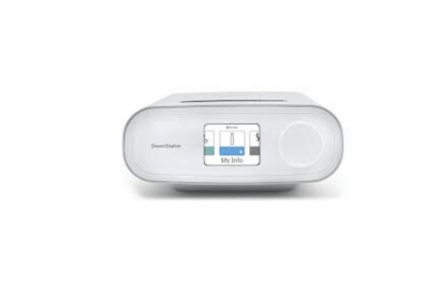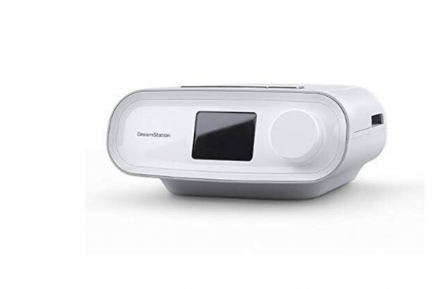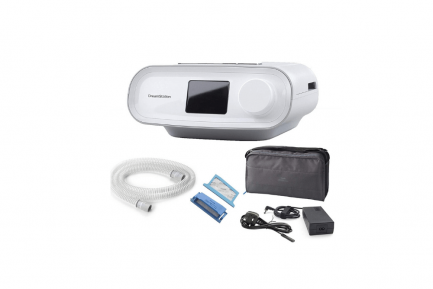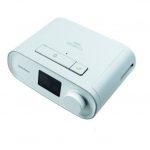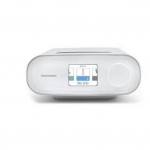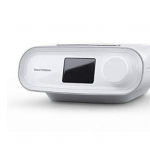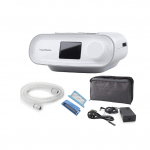 DreamStation Auto BiPAP (INX700S15)
Philips Respironics
₹ 110,000.00
X
EMIs (Pay in Easy Monthly Installments)
AMERICAN EXPRESS BANK EMI PLANS
3 EMIs @ 12% pa
Rs. 25501.66/month
6 EMIs @ 12% pa
Rs. 12941.13/month
9 EMIs @ 12% pa
Rs. 8755.53/month
12 EMIs @ 12% pa
Rs. 6663.66/month
18 EMIs @ 12% pa
Rs. 4573.65/month
24 EMIs @ 12% pa
Rs. 3530.51/month
Call 1800-313-2353 for expert assistance!
Description
Reviews (0)
Questions & Answers
Description
Dreamstation Auto Bipap Description
The DreamStation Auto BiPAP Machine with Bi-Flex is enhanced with all the latest features for optimal performance designed with everything you need in a Bi-level machine.
The DreamStation BiPAP Auto is an advanced auto-bilevel machine that delivers one distinct higher pressure on inhalation, and a separate lower pressure on exhalation. As you sleep the BiPAP Auto monitors your breathing for flow limitations and adapts to them, automatically adjusting inhalation and exhalation levels to ensure you're receiving the optimum bilevel pressure for a comfortable and successful sleep.
The DreamStation's Auto BiPAP's easy to read graphical interface and large color LCD screen display is one of many features along with, Bi-Flex, EZ-Start, SmartRamp, built-in Bluetooth, and event detection and response.
The sleek modern design of the DreamStation Auto BiPAP machine is small and light with a modern, non-medical design, weighing only 2.94 pounds, looks great on a bedside table is user friendly, and fits easily in the included travel bag. Great for people who are on the go.
Philips Respironics has designed this machine with the patient in mind, making your sleep therapy a pleasant experience. The machine's a large navigation dial is intuitive and convenient, and the bright, front-facing display uses simple menus, icons and labels that are easy to understand.
DreamStation BiPAP Auto tracks, and adjusts therapy levels to respond to, many common OSA related events including Hypopneas, Flow Limitation, Respiratory Effort Related Arousal, Snores, and Leaks. In addition it can detect many symptoms beyond classic OSA, such as clear airway apneas and periodic breathing, that may indicate the need for specialized therapy.
Auto BiPAP features
C-Flex:C-Flex offers a comfortable way to deliver sleep therapy by giving pressure relief at exhalation. Pressure is lowered based on a breath-per-breath analysis and provides up to 3 levels of relief based on the patient's expiratory flow.
C-Flex+:Similar to C-Flex, the technology provides pressure relief during exhalation based on expiratory flow. C-Flex Plus minimizes the pressure transition and provides additional comfort when in fixed-CPAP mode. In addition, C-Flex Plus softens the breathing cycle between inhalation to exhalation.
Bi-Flex:Bi-Flex pressure relief increases therapy comfort and mimics a natural breathing pattern. Bi-Flex softens the transition between inhalation and exhalation and will adjust automatically to match the adjusted pressure of the machine as it changes pressure during therapy.
Mask Fit Check tool:This feature will provide airflow to the mask and display if leaks are detected in the mask. As the mask is adjusted the machine's display will update to advise if a proper fit is detected.
SmartRamp:When SmartRamp is enabled the DreamStation BiPAP Auto will monitor your therapy levels, during the ramp period, to deliver lower overall pressure until it detects an obstructive respiratory event. When an event is detected SmartRamp responds to resolve the event, raising pressures as required until the ramp period concludes.
Bluetooth:Bluetooth is built-in to connect to the DreamMapper app to track therapy. The DreamMapper app is available on compatible iOS and Android devices (not included) and can be downloaded in the iTunes App Store or the Google Play Store. DreamMapper is compatible with iOS 6 or newer and Android 2.2 or newer.
Alerts/Reminders:Every 30 days the machine will show a reminder to change filters.
Auto On/Off:DreamStation BiPAP Auto can detect if the user has their mask on or off and will begin or stop therapy accordingly, if enabled.
Specifications:
| | |
| --- | --- |
| Mode of Operation: | Fixed CPAP, Fixed BiPAP, Auto-BiPAP |
| Special User Features: | C-Flex, C-Flex+, Bi-Flex |
| Pressure Range: | 4 to 25 cm H2O |
| Ramp Time: | 0 to 45 min (5- minute increments) |
| Starting Ramp Pressure: | 4 cm H2O to CPAP Pressure (CPAP); 4cm H2O to Min EPAP (Auto BiPAP) |
| Filters: | Reusable pollen; Disposable Ultra-fine |
| Device Set-up: | LCD, control dial/push button |
| Data Storage Content: | SD card: > 1 year On- board: <6 months |
| Altitude Compensation: | Automatic |
| Electrical Requirements: | 100 – 240 VAC, 50/60 Hz, 2.0-1.0 A |
| AC Power: | Universal Power Supply with AC Cord |
DreamStation Auto BiPAP Machine Box Contains
DreamStation Auto Bipap
User Manual
Bag
Power Cord
Filter
SD Card
Flexible Tubing
Warranty:
Two years service warranty
Questions and answers of the customers
There are no questions yet, be the first to ask something for this product.
Only registered users are eligible to enter questions