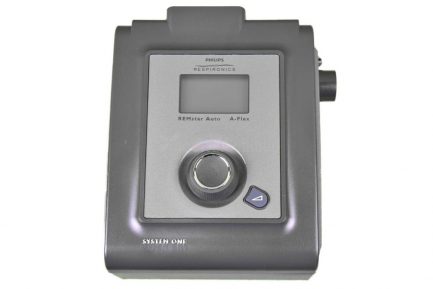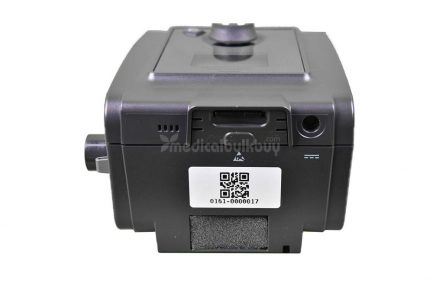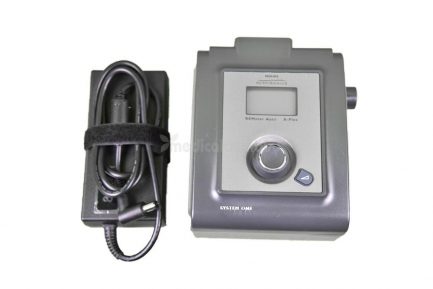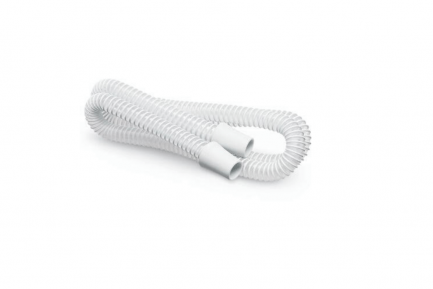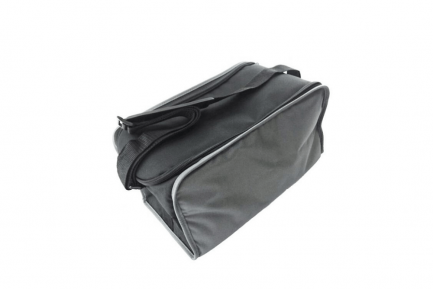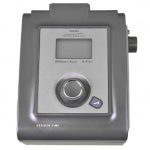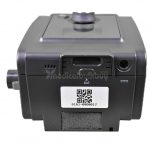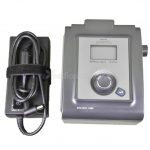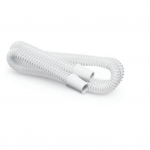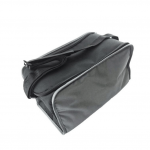 Remstar Auto A Flex CPAP(INS561S)
Philips Respironics
₹ 59,000.00
X
EMIs (Pay in Easy Monthly Installments)
AMERICAN EXPRESS BANK EMI PLANS
3 EMIs @ 12% pa
Rs. 16997.71/month
6 EMIs @ 12% pa
Rs. 8625.69/month
9 EMIs @ 12% pa
Rs. 5835.85/month
12 EMIs @ 12% pa
Rs. 4441.55/month
18 EMIs @ 12% pa
Rs. 3048.49/month
24 EMIs @ 12% pa
Rs. 2353.2/month
Call 1800-313-2353 for expert assistance!
Notify me when Product is available
Description
Existing Customers
Images,Videos & Manuals
Reviews (2)
Questions & Answers (3)
Description
Philips Respironics Remstar Auto A Flex CPAP (INS561S)
Description
The Philips Remstar Auto CPAP enhanced System One sleep therapy system is designed to deliver exceptional therapy, enhance patient comfort, and provide essential compliance tools.
Auto-Trial mode for flexible delivery
Auto-Trial mode delivers breath-by-breath Philips Remstar AutoCPAP  therapy for up to a total of 30 days, after which the device automatically transitions into the CPAP-Check mode at the pressure the patient was at or below 90% of the trial period time.
CPAP -check mode for optimal pressure
CPAP-Check mode checks on the user every 30 hours to determine if therapy pressure is optimal. If it is not optimal, it automatically adjusts the nightly fixed CPAP pressure by 1 cm H2 O to obtain ideal pressure.
Opti-Start for customized pressure
Opti-Start enhances auto-CPAP therapy, providing a customized starting pressure.
Adjustable PSmin
Adjustable PSmin provides clinicians with additional options for patients who require auto bi-level therapy.
Allies in Better Sleep and Breathing for better care
System One is an example of how we remain committed to working in harmony with care teams to produce solutions that can lead to healthier patients, healthier practices and healthier businesses. Our collaboration is called Allies in Better Sleep and Breathing.
Heated tube for more flexibility and patient comfort
The System One device has a temperature sensor at the end of the Heated Tube to deliver the selected level of humidity to the patient while providing protection against rain out. As a result, higher levels of humidity can be achieved for patients who could benefit from humidification.
Available Therapy Modes:
The Philips Remstar Auto CPAP  device offers the following therapy modes:
. Cpap – This mode delivers Continuous Positive Airway Pressure. CPAP maintains a constant level of pressure throughout breathing cycle.
. Auto-CPAP – This mode delivers CPAP therapy while automatically adjusting the pressure level to meet your needs.
. Auto-Trial – 
If available on your device,this mode delivers CPAP therapy while automatically adjusting the pressure level to meet your needs.Auto-Trail mode is limited to a specific number of days which is set by your physician.Once the set number of days has elapsed,your device will automatically transition to CPAP-Check mode.
. CPAP-Check- 
If available on your device,this mode delivers CPAP therapy while automatically adjusting the pressure level to meet your needs.Pressure adjustments while in CPAP-Check mode are more gradual than those that occur in Auto-Trail mode and the amount of adjustment that can be made over time is limited.
If you have any other questions medicalbulkbuy is happy to answer you.
Specifications for Philips Remstar Auto CPAP :
Pressure range
4-20 cm H 2 O
Flex pressure relief
0 to 3
Ramp time
0 to 45 min (5-min increments)
Starting ramp pressure
4 to CPAP; patient adjustable (CPAP mode)
4 to min pressure (Auto mode)
Dimensions
18 cm L x 14 cm W x 10 cm H
Weight
1.36 kg (without humidifier)
Filters
Foam and optional ultra-fine
Device set-up
LCD/control wheel/push button
Data storage capacity (mininum)
Display: compliance
30-day averages
SD card > 1 year
On-board: up to 6 months
Compliance meter
Breathing detection
Altitude compensation
Automatic
Electrical requirements
100-240 VAC, 50/60 Hz
Humidification
Integrates with System One 60 Series heated humidifier and System One 60 Series Heated Tube humidifier
Warranty
2 years
Miscellaneous
Lighted LEDs
Contents included in this package:
CPAP machine
Flexible Tubing
Power cord
Filter
Manual
SD Card
Bag
Warranty:
Two years service warranty
Questions and answers of the customers
A

Model number for Philips Auto CPAP is DS 561S for further queries, please contact at info@medicalbulkbuy.com

A

Yes, It comes along with the Mask, tubing, SD card, Caring bag and power cord etc. Humidifier not inluded. It will cost extra price.

A

Yes, this  Philips Remstar Auto CPAP (DS561S)...comes/deliverd along with tubing/pipe and mask.
Only registered users are eligible to enter questions