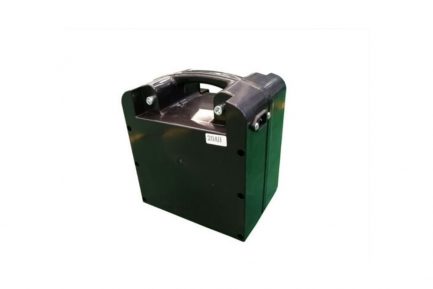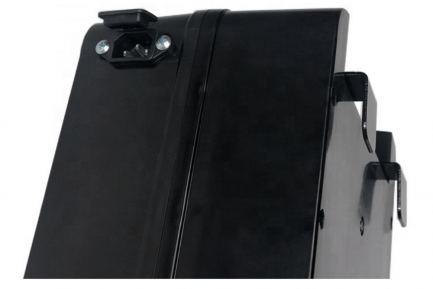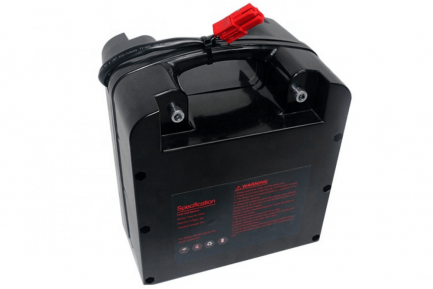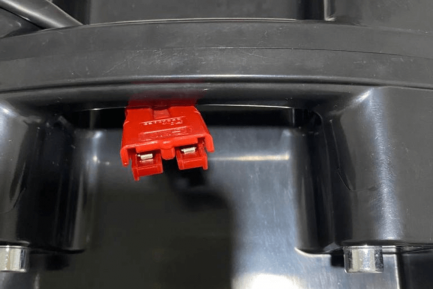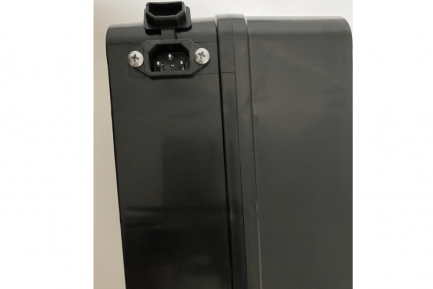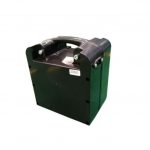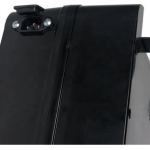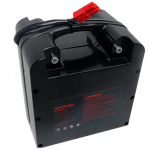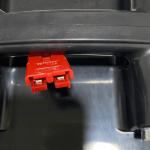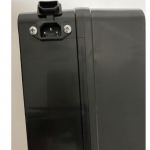 Acid Battery For Electrical Wheelchair
₹ 20,000.00
X
EMIs (Pay in Easy Monthly Installments)
AMERICAN EXPRESS BANK EMI PLANS
3 EMIs @ 12% pa
Rs. 3570.23/month
6 EMIs @ 12% pa
Rs. 1811.76/month
9 EMIs @ 12% pa
Rs. 1225.77/month
12 EMIs @ 12% pa
Rs. 932.91/month
18 EMIs @ 12% pa
Rs. 640.31/month
24 EMIs @ 12% pa
Rs. 494.27/month
Call 1800-313-2353 for expert assistance!
Notify me when Product is available
Description
Existing Customers
Reviews (0)
Questions & Answers
Description
Power wheelchair batteries are the "life blood" of power mobility. They provide the electricity needed by the motor in order for the power chair to function.
Features:
Lead acid Battery
Battery capacity : 20 AH
Charging Voltage: 24 V
This Battery only be used this electric wheelchair
Please read below notes carefully before use: 
1. Charge for 6 to 8 hours after first use
2. This product can be charged directly in a wheelchair, or can be removed for charging.
3.This way up. Do not invert, or it will damage the battery and shorten the battery lifetime
4. If don't use the wheelchair frequently, charge the battery at least once per month
5. Do not heat battery or throw it to fire or water
6. Do not use metal conductor near positive and negative sides of battery, otherwise it will cause short circuit.
7. Do not dismantle battery
8. Do not use the battery wit severe bruises or deformations.
9. Do not put battery in temp lower than -10 C degree or higher than 50 degree C
Maintenance:
To make sure that the battery is fully charged frequently.In order to prolong battery life,we strongly recommend users do not to charge until battery run out of power totally.
Precautions and Preventive maintenance Tips for Better acid battery Usage:
 Always charge the battery up to maximum 80%  of total indicator charge lights
Start charging at least from when the battery has 20% Charging.
Charge the battery only keeping  outside your house or office. This is to avoid any voltage fluctuations and short circuit.
Do not use the wheel chair in rain. Water may spoil the battery.
Do not charge when the person is in wheel chair.
Observe if any swelling in battery if not used for ling time.
Check the charging of the battery every month when the wheel chair is idle. This is to avoid battery dead and charge the battery to 80% and get better battery life.
Use only the specified chargers designed for the batteries, and charge according to the instructions.
We recommend to fully charge the battery before use for the first time.
please keep the battery between 5 degrees C and 40 degree C when charging!
Do not heat the battery, or leave it in a fire or water.
Do not short circuit the positive (+) and negative(-) terminals of the battery using a metal conductor.
Do not reverse the positive  (+) and negative(-) terminals of the battery when installed into the device.
Do not pierce the battery using sharp objects.
Do not dissemble/modify for any other purpose.
If the battery is not used for long time, please charge it every two months.
If not intend to use the battery for long period , it should be removed and stored in low temperature and dry environment.
Questions and answers of the customers
There are no questions yet, be the first to ask something for this product.
Only registered users are eligible to enter questions