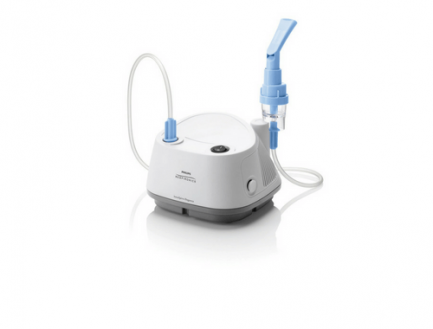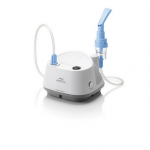 Philips Respironics Innospire Elegance Nebulizer
Philips
₹ 2,330.00
Call 1800-313-2353 for expert assistance!
Notify me when Product is available
Description
Reviews (0)
Questions & Answers
Description
Philips Respironics Innospire Elegance Nebulizer
The InnoSpire Elegance from Philips Respironics is a compact nebulizer compressor for home use that will give you consistently fast, dependable treatments. This compressor has a sleek, modern design and weighs only 3.3 lbs., making it very easy to store. To make readying treatments easier, this compressor features a docking station that stabilizes the nebulizer cup so you can pour in the medication using both hands. To help people with arthritis or weak hands, this compressor features a top-down (versus horizontal) tubing connector that makes it easier to attach the tubing to the nebulizer compressor. Also, the power switch, being on top of the compressor, is easy to access and makes taking treatments easier. This nebulizer compressor differs from its sister compressor, the InnoSpire Essence, because it is capable of continuous use – you do not have to turn this compressor off and let it rest.
This nebulizer compressor comes with 2 sidestream nebulizer sets: one disposable and the other reusable. Sidestream nebulizers differ from regular nebulizer sets in that they provide you with faster drug delivery, which means faster treatment times. See the above brochure link for a rundown on how sidestream nebulizers and their venturi design can improve your treatments.
The disposable nebulizer included in this package is meant only for 2 weeks' worth of treatments. After 2 weeks, the effectiveness of treatments begins to diminish. The reusable nebulizer included in this package is good for 6 months' worth of treatments. Also, be sure to regularly replace this compressor's air filter every 30 days or when it appears dirty or grey.
Questions and answers of the customers
There are no questions yet, be the first to ask something for this product.
Only registered users are eligible to enter questions