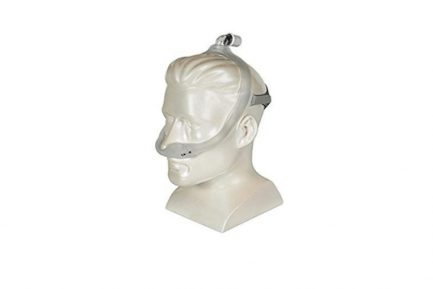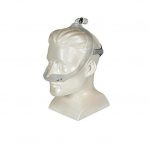 DreamWear Nasal Mask
Philips
₹ 5,060.00
X
EMIs (Pay in Easy Monthly Installments)
AMERICAN EXPRESS BANK EMI PLANS
3 EMIs @ 12% pa
Rs. 1720.51/month
6 EMIs @ 12% pa
Rs. 873.09/month
9 EMIs @ 12% pa
Rs. 590.71/month
12 EMIs @ 12% pa
Rs. 449.57/month
18 EMIs @ 12% pa
Rs. 308.57/month
24 EMIs @ 12% pa
Rs. 238.19/month
Call 1800-313-2353 for expert assistance!
Description
Reviews (0)
Questions & Answers
Description
Description
The DreamWear Nasal Mask is a nasal mask that leaves line of sight open by having a frame structure that rests a cushion below the nostrils instead of covering the entire nose. This is a nasal mask that provides airflow by covering both nostrils.
Specifications:
Cushion: Silicone/polycarbonate
Frame: Silicone/polycarbonate
Elbow: Polycarbonate
Tubing quick release: Polycarbonate
Headgear: Polyurethane foam, nylon/Spandex
Fabric wraps: Polyester/Spandex
Features
Innovative Frame
Open Line of Sight
Under the Nose Cushion
Hose Connection at Crown of Head
Innovative Frame
The DreamWear frame is made up of silicone tubing which allows airflow to pass through to the nasal cushion. The frame helps accommodate those that sleep in nearly all positions achieve and maintain proper seal and airflow to the cushion. If one side of the mask frame is closed off by being laid on, the airflow will be directed entirely through the other side to prevent any loss in airflow. Also included are wraps which can be placed on the frame to further help avoid irritation.
Under the Nose Cushion
The DreamWear cushion rests under the nose and provides airflow to both nostrils. The cushion does not cover the nose, helping alleviate sores and irritation on the bridge of the nose.
Open Line of Sight
With the combination of frame and under the nose cushion, the DreamWear Nasal CPAP Mask leaves the field of vision open for nighttime reading and TV watching. With fewer points of contact on the face, there is less of a chance of irritation.
Multiple Sizes Available
The DreamWear is available in multiple size configurations to better fit a wide range of users. The frame is available in three sizes: small, medium, and large. Most users will find the medium frame the best fit. The nasal cushion is available in four sizes: small, medium, medium wide, and large. The frame and cushion sizes are interchangeable so that any size frame can be used with any size cushion.
Hose Connection at Top of Head
The DreamWear has its elbow connection at the top of the head, allowing the CPAP hose to be routed above the user while sleeping to help reduce tug on the mask. If sleeping positions change during the night, the swiveling connection will allow the mask to move freely.
Note: Product is Non-Returnable 
Questions and answers of the customers
There are no questions yet, be the first to ask something for this product.
Only registered users are eligible to enter questions