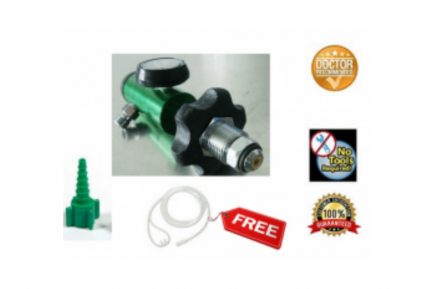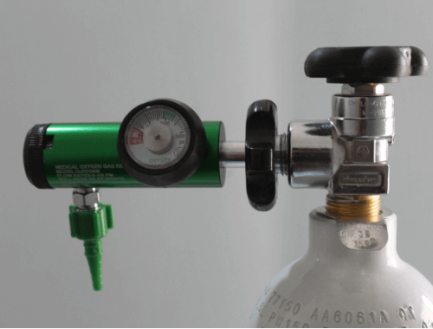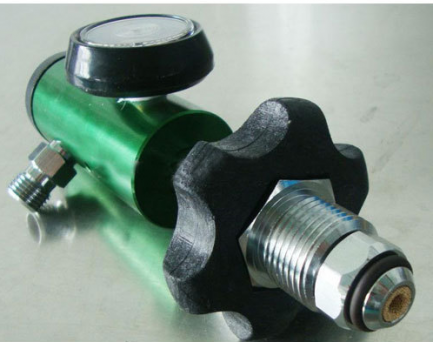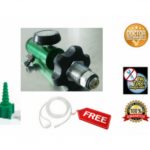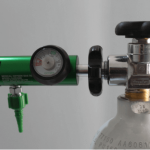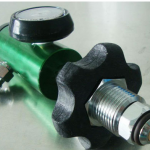 Medical Oxygen Regulator
GVS Oxygen
₹ 4,000.00
X
EMIs (Pay in Easy Monthly Installments)
AMERICAN EXPRESS BANK EMI PLANS
3 EMIs @ 12% pa
Rs. 1020.07/month
6 EMIs @ 12% pa
Rs. 517.65/month
9 EMIs @ 12% pa
Rs. 350.22/month
12 EMIs @ 12% pa
Rs. 266.55/month
18 EMIs @ 12% pa
Rs. 182.95/month
24 EMIs @ 12% pa
Rs. 141.22/month
Call 1800-313-2353 for expert assistance!
Notify me when Product is available
Description
Reviews (0)
Questions & Answers
Description
Medical Oxygen Regulator is used for oxygen breathing in hospital or home and meant to be connected on high pressure Medical Gas Cylinder to decrease the outlet pressure and supply a stable low pressure for use.  It has a  bull nose and nut to fit to the Oxygen Cylinder. It does not require any Spanner to fit or open. It very easy to operate. The pressure gauge indicates the pressure level of the gas cylinder 0 to 3000 PSI.  Regular pressure of full oxygen cylinder is maintained at 2000 PSI. As the oxygen gas quantity reduces while using the medical oxygen regulator the pressure indicator falls from 2000 PSI to as per existing level. It has the additional fitting for connecting the regulator to Oxygen cannula. The flow can be adjusted in steps of 0.5, 1, 2, …  15 Ltr Per Minute(LPM). Its application is for Home care patients, Hospitals and Nursing Home Patients. It can be used with Humidifier Bottle which is not included with this regulator.  The functionality is same as like any Oxygen Regulator used for patients. This is best suits for emergency cylinder as this occupies less space than any other type of Medical Oxygen Flow Control Regulator. As it has fine adjustment accurate quantity of gas is released to patient as per doctors prescription.
Usage tips for Medical Oxygen Flow Control Regulator:
1. For tightening the regulator to cylinder , the nut shall be moved in clockwise direction.
2. Maintain the regulator flow at '0' before opening the medical cylinder spindle.
3. After open oxygen cylinder spindle , adjust the flow at the required flow rate.
4.  Use Teflon tape on the bull nose nut for leakage of oxygen gas.
5.  Close the cylinder spindle when the gas is not required by the patient.
6.  Keep the cylinder in a safe place so that it does not fall while using and after using the Medical Oxygen.
Safety Measures:
Be sure the Medical Oxygen Flow Control Regulator is in the "OFF" position by rotating the knob counterclockwise to the "0" position.
If you can hear a hissing sound, there is a leak in the system. Turn the cylinder off& turn regulator on to relieve any built up pressure. Try tightening the regulator to the cylinder and opening the cylinder again.
NEVER try to remove the regulator unless cylinder is OFF and pressure has been relieved.
Questions and answers of the customers
There are no questions yet, be the first to ask something for this product.
Only registered users are eligible to enter questions