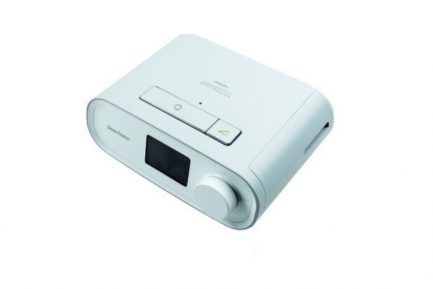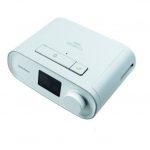 DreamStation BiPAP AVAPS
Philips
₹ 64,800.00
X
EMIs (Pay in Easy Monthly Installments)
AMERICAN EXPRESS BANK EMI PLANS
3 EMIs @ 12% pa
Rs. 22033.43/month
6 EMIs @ 12% pa
Rs. 11181.13/month
9 EMIs @ 12% pa
Rs. 7564.78/month
12 EMIs @ 12% pa
Rs. 5757.4/month
18 EMIs @ 12% pa
Rs. 3951.64/month
24 EMIs @ 12% pa
Rs. 3050.36/month
Call 1800-313-2353 for expert assistance!
Notify me when Product is available
Description
Reviews (0)
Questions & Answers
Description
Product Description:
The device is intended to augment patient breathing by supplying pressurized air through a patient circuit. it senses the patient's breathing effort by monitoring airflow in the patient circuit and adjusts its output to assist in inhalation and exhalation. this therapy is known as Bi-level ventilation.Bi-level ventilation provides a higher pressure,known as IPAP(Inspiratory Positive Airway Pressure), when you inhale, and a lower pressure,known as EPAP(Expiratory Positive Airway Pressure),when you exhale.the higher pressure support your inhalation, and the lower pressure makes it easier for you to exhale.
DreamStation BiPAP AVAPS Features:
AVAPS(BiPAP AVAPS device only): If enabled,Average Volume Assured Pressure Support(AVAPS) is a feature available in the S,S/T,PC,and T modes.
Bluetooth: Your device has bluetooth wireless technology, which is one method by which you can transfer your therapy device's data to DreamMapper*. DreamMapper is a mobile and web-based system designed to help sleep disordered breathing patients enhance their sleep therapy experience.
Mask Fit Check tool: This feature allows you to check the fit of your mask prior to starting therapy
Sleep Progress: Your device provides summary information about your therapy use each time the therapy is turned off.
Altitude Compensation: This device automatically compensates for altitude up to 7,500 feet.no manual adjustment is necessary.
Alarms & Alerts: The alarms and alerts and what you should do if an alarm or alert occurs.
Airline Travel: The device is suitable for use on airlines when it is operating from an AC or DC power source.
Note: The device is not suitable for airline use with any modems or humidifiers installed.
Specifications:
| | |
| --- | --- |
| Modes | CPAP, S, S/T, T(BiPAP AVAPS device only), PC(BiPAP AVAPS device only) |
| Dimensions | 15.7 x 19.3 x 8.4 cm (without humidifier) |
| Weight | Approximately 1.28kg |
| Ramp Time: | 0 to 45 min (5- minute increments) |
| Filters: | Reusable pollen |
| Electrical Requirements: | 100 – 240 VAC, 50/60 Hz, 2.0-1.0 A |
| Digital Auto-Trak | Fully automated triggering, cycling and leak compensation |
| Inspiration time | 0.5 to 3.00 seconds (increment is .1 seconds) |
| Rise time | 1 to 6 |
| Pressure Range: | 4 to 25 cm H2O |
DreamStation BiPAP AVAPS Machine Box Contains
DreamStation Auto Bipap
User Manual
Bag
Power Cord
Filter
SD Card
Flexible Tubing
Warranty:
Two years service warranty
Questions and answers of the customers
There are no questions yet, be the first to ask something for this product.
Only registered users are eligible to enter questions