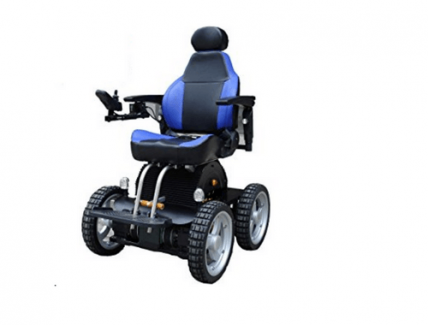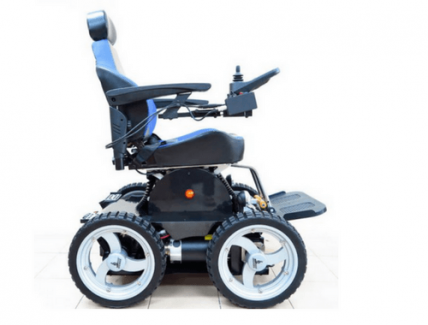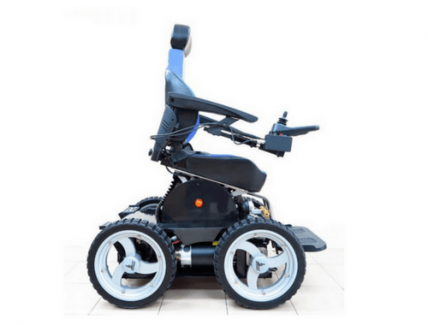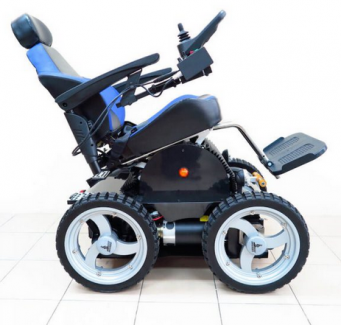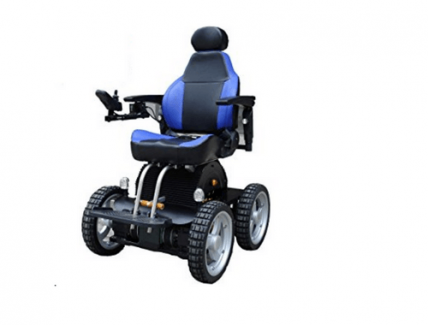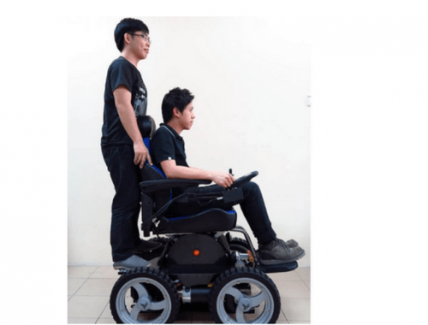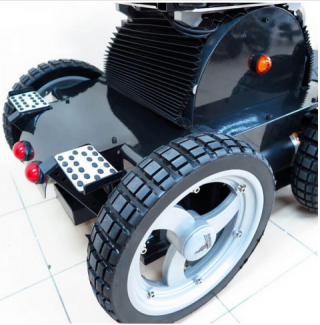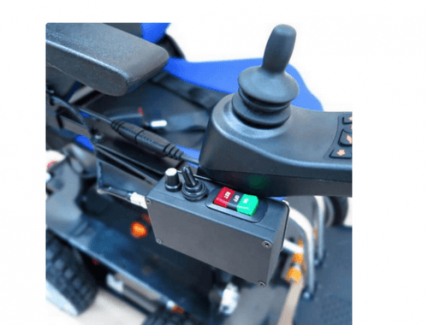 Step Climbing 4WD Power Chair
X
EMIs (Pay in Easy Monthly Installments)
AMERICAN EXPRESS BANK EMI PLANS
3 EMIs @ 12% pa
₹318940.74/month
6 EMIs @ 12% pa
₹161850.37/month
9 EMIs @ 12% pa
₹ 109502.46/month
12 EMIs @ 12% pa
₹83340.16/month
18 EMIs @ 12% pa
₹57201.16/month
24 EMIs @ 12% pa
₹44154.92/month
Call 1-800-3000-2613 for expert assistance!
Rs. 998,000.00
Description
Reviews (0)
Questions & Answers
Description
This is the latest version of PW-4x4Q with (Li-ion Battery), (Power tilt-in-space function) and (The 5th wheel to enable 3 wheels driving mode for power saving mode). If you want to go anywhere without limitation and maximize independence, this all terrain PW-4X4Q is definitely the best Stair Climbing Wheelchair that you can find in the market. It is a 4-wheel drive with powerful motors for stair climbing capabilities. We have add in new features to our new 2016 deluxe version.
Li-ion Batteries (So it is much more durable)
Power tilt-in-space seat for more comfort.
Added the 5th wheel for electric saving mode (able to operate based on the 2 front wheels and this 5th wheel at the rear sides).
Description:
PW-4x4Q is a Step Climbing Wheelchair that is a true 4-wheel drive. It is able to handle difficult terrane including climb up and down stairs, steeper slopes, snow, sandy beach, muddy or bumpy roads etc.
This wheelchair is equipped with a gyroscope that synchronize the angle of your seat in relation to the ground. Seat angle is automatically adjusted on stairs or slopes, which allows your body to maintain an upright position.
It can climb and descend 25 degree stairs, or steps as high as 12-15cm (4.7 – 5.9 inches) depends on the user's skill level, with a maximum slope angle up to 30 degrees.
The only electric wheelchair able to make a 360° U-turn on the spot, with a turning radius of only 49 cm (19.2 in).
State of the art PG drive controller, with excellent control precision and LED display.
Travels up to 20 km (12.4 miles) of climbing and driving on rough terrain; and up to 30km (18.6 miles) on flat surfaces.
Higher sitting position for better social interaction.
Racing car seat design with deep contoured (High Support) memory foam.
Rear and side LED lights makes PW-4x4Q highly visible while driving on the road.
Comfortable throw back armrests are adjustable by height, width and angle.
NEW FEATURE! Adjust seat tilting for reclining using a joystick controller.
Specifications:
| | |
| --- | --- |
| Model | S02 |
| Max speed | 7.5 km/h |
| Weight with batteries | 197 kg |
| Max Load Capacity | 150 kg |
| Seat to floor | 68 cm |
| Size with standard wheel | 115 X 73 X 137 cm |
| Size with large wheel (Optional) | 115 X 88 X 137 cm |
| Max distance per full charge | 15 km |
| Charging time | 8-10 hr |
| Max slope capability | 30° |
| Recommended Max Step Height Capability | 12 cm |
| Step climble angle | 25° |
| Batteries | 12V 27AH X 4 pcs |
| Level rack motor | 300W x 1 pcs |
| Driving motor | 1350W x 2 pcs |
| Standard Wheel | 40cm |
| Large Wheel (Optional) | 42cm |
| Brake | Electromagnetic braking |
| Drive manner | Four wheel drive |
| Arm Rest | Raisable |
| Foot Rest | Foldable |
| Back Rest | Foldable |
Note: We will take about 40 days to Deliver the PW-4X4Q Stair Climber upon order confirmation
Product Video
Questions and answers of the customers
There are no questions yet, be the first to ask something for this product.
Only registered users are eligible to enter questions