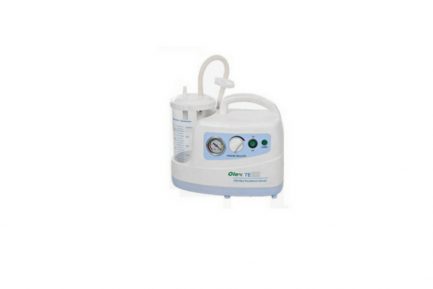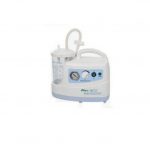 Portable Suction Machine(7E)
₹ 20,000.00
X
EMIs (Pay in Easy Monthly Installments)
AMERICAN EXPRESS BANK EMI PLANS
3 EMIs @ 12% pa
Rs. 4420.29/month
6 EMIs @ 12% pa
Rs. 2243.13/month
9 EMIs @ 12% pa
Rs. 1517.62/month
12 EMIs @ 12% pa
Rs. 1155.03/month
18 EMIs @ 12% pa
Rs. 792.77/month
24 EMIs @ 12% pa
Rs. 611.96/month
Call 1800-313-2353 for expert assistance!
Description
Reviews (0)
Questions & Answers
Description
Portable Suction Machine
Description:
Portable Suction Machine  is a newly designed oil-free lubrication pump based on extensive design experience and development trend of domestic and overseas products. It is specially designed for absorbing thick liquid such as blood, phlegm etc. It is not only used as aspirator in operation room. But also at home as healthcare product.
Features:
1.High negative pressure, large flux, low noise
2.It adopts advanced overflow-protection design, which can prevent pus and mucus from leaking into the machine.
3.Compact, lightweight and easy to carry especially suitable for emergency and outside use.
4.Voltage : AC220 / 50Hz
5.Max negative pressure value : more than 0.08 MPA
6.Pumping rate : more that 17L per minutes
7.Reservoir volume : 1000ml
8.Noise : Less that 65db(A)
9.Power : 90VA
Questions and answers of the customers
There are no questions yet, be the first to ask something for this product.
Only registered users are eligible to enter questions