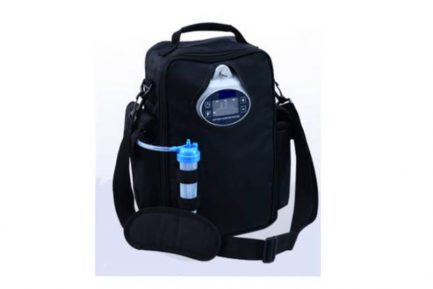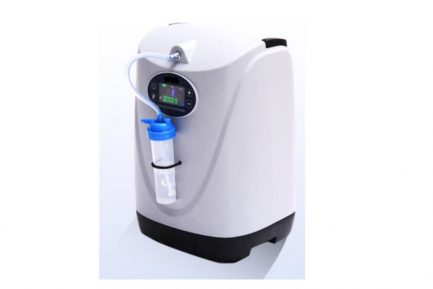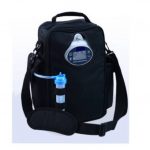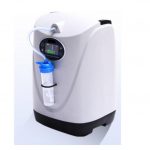 GVS 5L Portable Oxygen Concentrator With Continuous and Pulse Mode
₹ 90,000.00
X
EMIs (Pay in Easy Monthly Installments)
AMERICAN EXPRESS BANK EMI PLANS
3 EMIs @ 12% pa
Rs. 28221.84/month
6 EMIs @ 12% pa
Rs. 14321.51/month
9 EMIs @ 12% pa
Rs. 9689.45/month
12 EMIs @ 12% pa
Rs. 7374.45/month
18 EMIs @ 12% pa
Rs. 5061.51/month
24 EMIs @ 12% pa
Rs. 3907.1/month
Call 1800-313-2353 for expert assistance!
Notify me when Product is available
Description
Existing Customers
Images,Videos & Manuals
Reviews (0)
Questions & Answers (1)
Description
GVS 5L Portable Oxygen Concentrator:
This Portable Oxygen Concentrator is light weight of 5.2 kg  produces oxygen purity range at 90%+5%/-5%. It can be used by home power, car battery and lithium battery.  If you have any other questions, Medicalbulkbuy is happy to answer them. Make sure reading and understanding all the information contained in this guide before you operate your unit. This was developed by medicalbulkbuy to meet the regular demand by customers for car operated,battery operated, light weight and carrying cart type at very reasonable price first time in India.
Difference between regular and this portable:
Persons using this can go with this machine to their office,travel in cars where ever you have power supply as the machine is having carrying cart like Suitcase and bag. Persons using will feel comfort and lead their life like anyone around them.
Specifications for GVS 5L Portable Oxygen Concentrator:
Continuous Flow
1LPM,1.5LPM,1.8LPM
Pulse Flow
2.5LPM,3.5LPM,4.5LPM
Oxygen Purity
90%+5%/-5% at any settings %
Outlet Pressure
8.5 PSI
Sound Level
≤ 40 DBA (nominal) at flat table, ≤45 DBA when travelling
Size
9.1 in x 8.7 in x 12.8 in (23 X 22 X 32.5 cm)
Weight
11.5 lbs (5.2 kgs) Machine only, 13.7 lbs(6.2 kgs) with battery
User Interface
Push buttons, back-lit liquid crystal display (LCD)
Work Temperature
41° to 104°F (5° to 40°C)
Relative Humidity
15 to 95%
Altitude
Up to 12,000 ft (3657 m)
Storage Temperature
-4° to 140° F (-20° to 60°C) unit only
Storage Humidity
Up to 95%, non condensing
Power Consumption
90 W~100 W
AC Power Input
100 to 240 VAC, 50/60 Hz, 1.8 A max
AC Power Output
14.8 VDC, 8 A max
DC Power Input
Input 11. to 16.8 VDC, 20 A max
DC Power Output
14.8 VDC, 8 A max
Chemistry of Battery
Lithium Ion 14.8 VDC (nominal)
Battery Dimensions
6.1 in x 3.4 in x 2 in(15.5 cm x 8.5 cm x 5 cm)
Battery Weight
1.5 lbs (0.7 kg)
Battery Charge Time
Approximately 4 to 5 hours
Battery Duration
Approximately Two hours at 1-5 any settings, extra battery is optional
O 2 concentration
indicator
Green Light=Normal, Yellow=Caution <82%,
Red with Audible Alarm=Warning <75%
Warranty
2 years or 2500 hours which ever is earlier service warranty
Questions and answers of the customers
There are no answers for this question yet.
Only registered users are eligible to enter questions