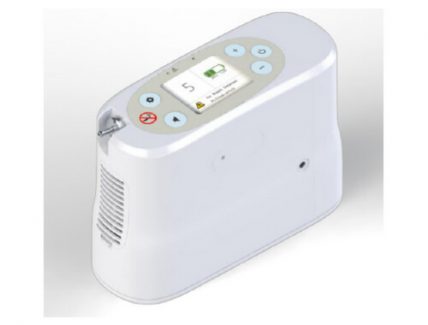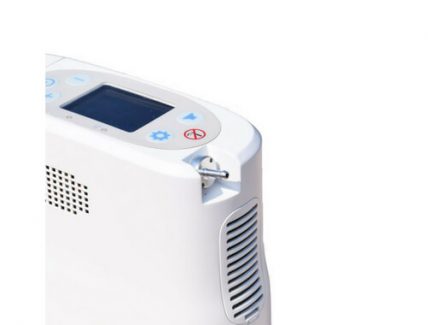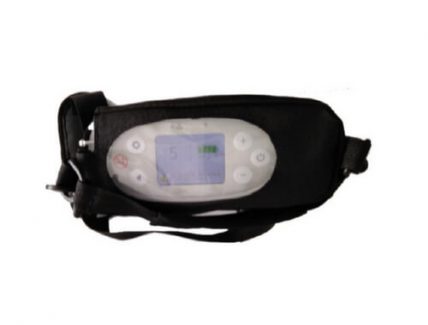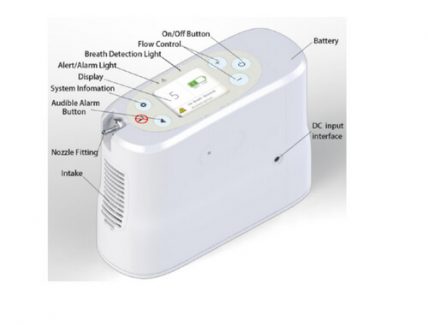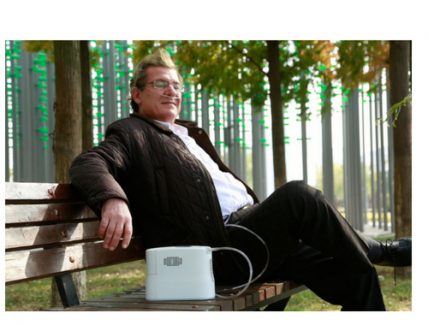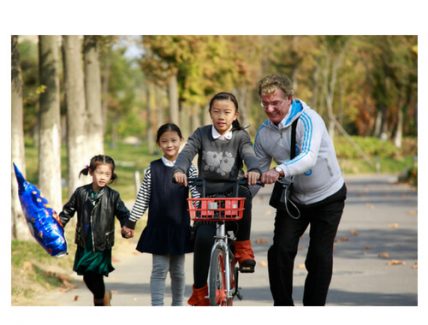 GVS Oxygen Pulse Mode Portable Oxygen Concentrator
GVS Oxygen
X
EMIs (Pay in Easy Monthly Installments)
AMERICAN EXPRESS BANK EMI PLANS
3 EMIs @ 12% pa
₹44202.87/month
6 EMIs @ 12% pa
₹22431.29/month
9 EMIs @ 12% pa
₹ 15176.25/month
12 EMIs @ 12% pa
₹11550.34/month
18 EMIs @ 12% pa
₹7927.67/month
24 EMIs @ 12% pa
₹6119.55/month
Call 1-800-3000-2613 for expert assistance!
Rs. 225,000.00
1 in stock
Description
Reviews (0)
Questions & Answers
Description
Pulse Mode light weight Portable Oxygen Concentrator
Use Intention:
Pulse Mode light weight Portable Oxygen Concentrator is intended to supply oxygen to patients with respiratory disorders. It supplies a high concentration of oxygen and is used with oxygen cannula to channel oxygen from POC to the patient. The Pulse Mode Light Weight Portable Oxygen Concentrator is small and very light weight can be used in home, hospitals, institutions and various mobile environments.
Description:
Pulse mode Light Weight Portable Oxygen Concentrator  produces oxygen purity range at 90%-3%/+6% at all settings and flow rate 1 to 5 LPM. The POC will be powered by standard Lithium ion battery. When fully charged, the battery can serve for up to 3.5 hours of operation. Recharge the battery by AC or DC power. Recharging time is about 5 hours. This was developed by medicalbulkbuy to meet the regular demand of customers. Noise levels are very less, you can even use this Portable Oxygen Concentrator while you are sleeping. It can make your travel more comfortable and enjoyable.
Pulse mode utilizes the oxygen only when you breath in (Inhalation). Where as continuous mode delivers oxygen at constant rate indiscriminate of user's breathing.
Precautions:
Remove the battery from the device  if  Pulse Mode light weight Portable Oxygen Concentrator will not used long period of time.
Do not leave nasal cannula on bed coverings or chair cushions if the oxygen concentrator is turned on, but not in use.
Portable Oxygen concentrator Specifications:
Oxygen Concentration
90%-3%/+6% at all settings %
Oxygen Flow
1 Liter/min
Warm-Up Time
2 minutes
Weight
4.29 lbs.  1.95 kgs ( includes battery)
Size Length
8.69″ ( 22 cm )
Width
6.30″ (16 cm )
Height
3.35″ ( 8.5 cm ) (includes battery)
Oxygen Flow
Pulse dose delivery system
Flow settings
1, 2, 3, 4, 5
Power
AC Power Supply 100-240 V, 50-60 Hz
Battery Duration
Up to 4 hours
Recharge approximately
2-4 hours with AC or DC power
Noise Level
45 Decibels*
Display Screen
7.11 cm
Operation
Simple control functions and easy-to-read LCD display
Use
Designed for 24/7 use

*at flow setting 2

Standard Accessories
Portable Oxygen Concentrator,Oxygen tube,Battery,Carry Bag,AC Power Supply Cable,DC cable
Warranty
2 years service warranty
Questions and answers of the customers
There are no questions yet, be the first to ask something for this product.
Only registered users are eligible to enter questions