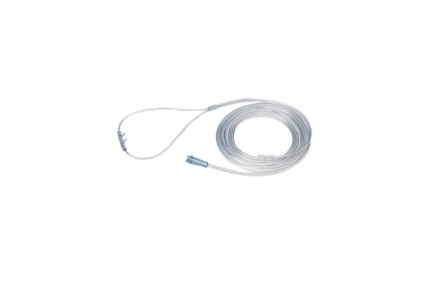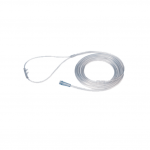 Oxygen Cannula – Infant and Neo Natal
Romsons
₹ 120.00
Call 1800-313-2353 for expert assistance!
Description
Reviews (0)
Questions & Answers
Description
Oxygen Cannula-Infant
Oxygen Cannula-Infant  provides oxygen through two soft prongs that are inserted into the infants anterior nares. Both low- and high-flow oxygen delivery may be delivered by nasal cannula. Oxygen flows from the cannula into the patient's nasopharynx and mixes with room air entering from the infant's mouth and nose.
Many infants who have

chronic lung disease

need home

oxygen therapy

, often for many months. The infant's oxygen needs often increase during and after eating or taking inhaled medicines. To provide your infant or newborn with oxygen, you may need to use a

nasal cannula

. A nasal cannula is a flexible plastic tube that is used to deliver oxygen to the body through the nose. Oxygen passes through the tube and into the nostrils.

 Features
Romsons Oxygen Cannula Infant and Neo Natal manufactured from soft, non-toxic PVC thus non irritating even in long term use.
System of attachment provides maximum freedom to the patient and leaves the patient's mouth free for nutrition & communication.
Twin bore/ nasal tips are designed to ensure equal volume of oxygen to both air passages.
Soft funnel shape connector facilitates easy connection to the oxygen source.
Multichannel tube ensures the supply of oxygen even if the tube kinks accidentally.
Non-sterile, individually packed in poly bag.
Benefits:
Improved anatomical fit for increased comfort for breathing in infants
Cannula Provides secure positioning
Over-the-Ear style provides secure positioning, allowing complete freedom of movement.
Available Configuration
Size : Infant & Neo Natal
Length : 200cmPrecautions
Order oxygen from your medical supplier 2 to 3 days before you run out.
Make sure that the prongs of the cannula are always fully inserted into the infant's nose.Do not let the oxygen tubing become kinked or blocked.
Questions and answers of the customers
There are no questions yet, be the first to ask something for this product.
Only registered users are eligible to enter questions