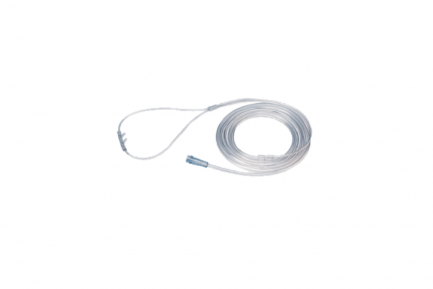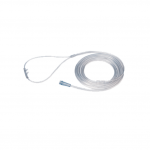 Oxygen Cannula – Child
Romsons
₹ 120.00
Call 1800-313-2353 for expert assistance!
Note:
Bulk discount cannot be applied if a coupon
code or MBB Cash is used during order creation.
Description
Reviews (0)
Questions & Answers
Description
Nasal Oxygen Cannula-Child
Nasal cannula is a medical device used to  supplemental oxygen to a person who needs oxygen therapy. Nasal oxygen cannula made of a light weight tube. Oxygen Cannula easily hook around an individual's ears and  rest inside of the nostrils, the other end o connects directly to an oxygen cylinder or oxygen concentrator or flow meter.
The nasal oxygen cannula is a device used to deliver supplemental oxygen to a  person who need of respiratory help. This device consists of a light weight tube which on one end splits into two prongs which are placed in the nostrils and from which a mixture of air and oxygen flows. The other end of the tube is connected to an oxygen supply such as a portable oxygen generator, or a wall connection in a hospital via a flow meter. The cannula is generally attached to the patient by way of the tube hooking around the patient's ears or by elastic head band. The earliest, and most widely used form of adult nasal cannula carries 1–5 litres of oxygen per minute.
Cannula with smaller prongs intended for infant or neonatal use can carry less than one litre per minute. Flow rates of up to 60 litres of air/oxygen per minute can be delivered through wider bore humidified nasal cannula.
Features
Nasal oxygen Manufactured from soft, non-toxic PVC thus non irritating even in long term use.
System of attachment provides maximum freedom to the patient and leaves the patient's mouth free for nutrition & communication.
Twin bore/ nasal tips are designed to ensure equal volume of oxygen to both air passages.
Soft funnel shape connector facilitates easy connection to the oxygen source.
Multi channel tube ensures the supply of oxygen even if the tube kinks accidentally.
Non-sterile, individually packed in poly bag.
Available Configuration
Size : Child
Length : 200 cm
Questions and answers of the customers
There are no questions yet, be the first to ask something for this product.
Only registered users are eligible to enter questions