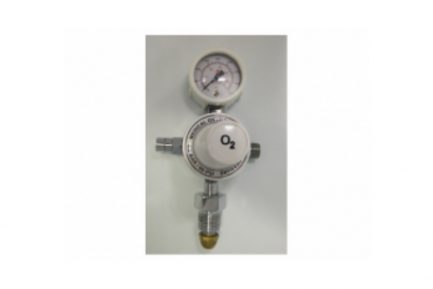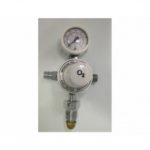 Mox Regulator –Single stage & Gauge
₹ 1,400.00
Call 1800-313-2353 for expert assistance!
Description
Reviews (1)
Questions & Answers
Description
Mox Regulator –Single stage&Gauge
    Mox Regulator –Single stage & Gauge
   Description:
Oxygen Mox Regulator (Medical Oxygen Regulator) We manufacture and supply this  Regulator (Medical Oxygen Regulator) to many hospitals or medical institutions. It is a preset regulator containing the fixed pressure limit up to 60 psi. Our Oxygen MOX Regulator consists of a safety valve, which regulates the sudden increase in pressure, whenever pressure increases to 80 psi or more. It  is used for regular supply of oxygen to human body, ventilation in Coma, anesthesia during operation, and whenever oxygen is required.
It is designed and developed in the following specifications to catering to comprehensive specific requirements of the user's:
Specifications:
Body: Brass
Spring: Stainless Steel
Diaphragm: Rubber
Pressure Gauge: 0-250 kg/cm 2
Pre-Set Regulator up to 60 psi
Types of Regulators:
Preset Oxygen Regulator
Cut-Off Nitrous Oxide Regulator
Oxygen Heavy Duty Regulator
Two Stretch Twin Gauge Oxygen Regulator
Nitrous Oxide Regulator
Used for releasing Oxygen gas along with "BPC Metallic flow meter with Humidifier bottle"
Area of usage: At Hospitals , Nursing Homes and Home care
Questions and answers of the customers
There are no questions yet, be the first to ask something for this product.
Only registered users are eligible to enter questions