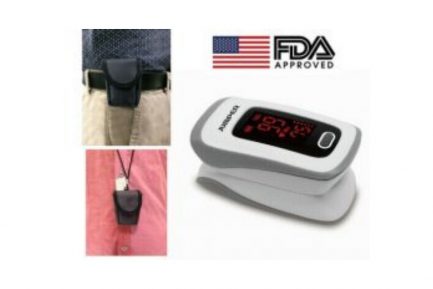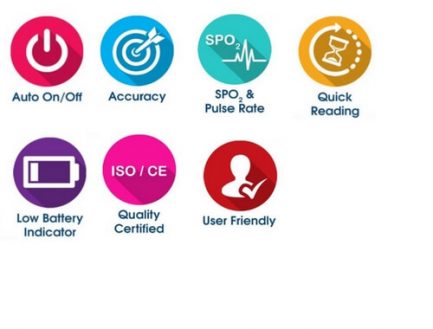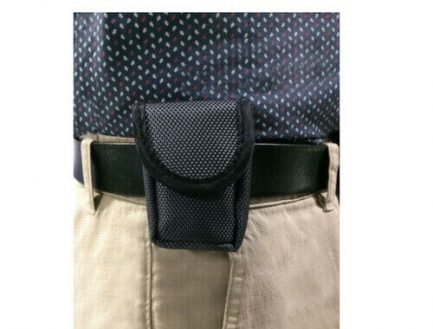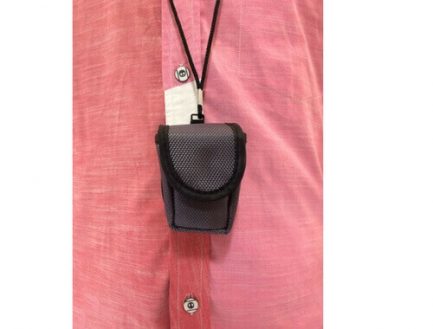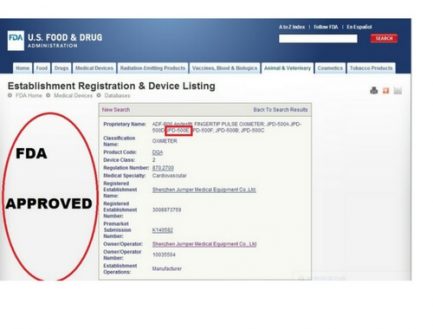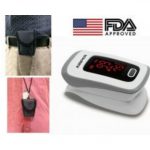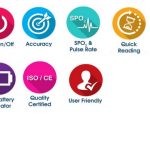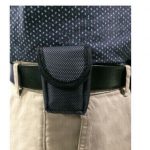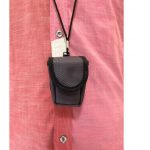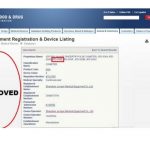 Pulse Oximeter With High Protection Pouch
₹ 2,500.00
Call 1800-313-2353 for expert assistance!
Description
Reviews (0)
Questions & Answers
Description
Finger Pulse Oximeter Description
this Finger pulse oximeter is a non invasive device intended  for the spot – check of  Oxygen saturation of arterial hemoglobin (SPO2) and the pulse rate of adult pediatric patients in home and hospital environments (including clinical use in internist/surgery, anesthesia and intensive care etc.). This device is intended for continuous monitoring. This device is useful for Oxygen therapy patients who uses home oxygen or portable oxygen machine.
Features:
Operation of the product is simple and convenient.
High accuracy & Real-Time measurement indication, good assistant for doctors and nurses.
Focus on your SPO2, Take care of your health.
HD large screen and unique soft silicon housing provide clear and comfortable measurement.
With a vastly improved LED and sensor, it allows SPO2 (Blood Oxygen Saturation level) and pulse rate measurement even at low blood perfusion.
Pulse Oximeter With High Protection Pouch with ALARM function will remind patients to notice SPO2 and PR value.It can be used in monitoring oxygen therapy effect.
SUITABLE FOR ALL AGES – Finger Chamber with SMART Spring System. Accommodates wide range of finger sizes -children to adult.
Specifications :
Display: HD LED Screen
Accuracy: SpO2: 70% ~100% ; +/- 2 %, below 70% unspecified
Pulse Rate: 25bpm-250bpm ( the resolution is 1 bpm )
Pulse Intensity
Range: Continuous bar graph display, the higher display indicates the stronger pulse.
Dimensions: 62 (L) x 37 (W) x 32 (H) mm
Weight (without batteries): 28.7g
Parameters: Pulse Rate,Spo2
Indication: Low battery
Application Range: Adult, Adolescent, Child
Batteries: 2 X 1.5 V AAA size (Not Included)
Maintenance and Cleaning
Please change batteries when the low voltage display on the screen.
Please clean the surface of the device before using.
Using medical alcohol to disinfect the product after use, prevent from cross infection for next time use.
The batteries must be taken out from the battery compartment if the device will not be used for a long time.
The device shall only be used if the battery cover is closed.
Questions and answers of the customers
There are no questions yet, be the first to ask something for this product.
Only registered users are eligible to enter questions