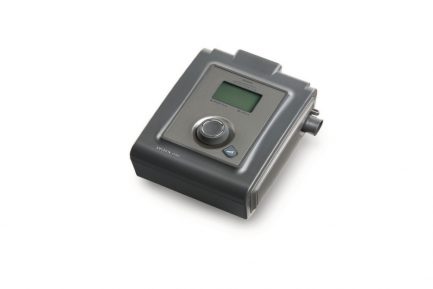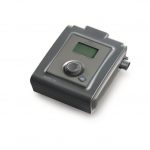 BiPAP Pro Bi-Flex System One 60 Series IN661S
Philips
₹ 55,000.00
X
EMIs (Pay in Easy Monthly Installments)
AMERICAN EXPRESS BANK EMI PLANS
3 EMIs @ 12% pa
Rs. 16270.06/month
6 EMIs @ 12% pa
Rs. 8256.44/month
9 EMIs @ 12% pa
Rs. 5586.03/month
12 EMIs @ 12% pa
Rs. 4251.41/month
18 EMIs @ 12% pa
Rs. 2917.99/month
24 EMIs @ 12% pa
Rs. 2252.47/month
Call 1800-313-2353 for expert assistance!
Description
Existing Customers
Reviews (0)
Questions & Answers
Description
BiPAP Pro Bi-Flex System IN661S :
System Overview:
The REMstar BiPAP Pro Bi-Flex System is a Bi-level device designed for the treatment of Obstructive Sleep Apnea. It can deliver two different positive pressure levels: IPAP (Inspiratory Positive Airway Pressure) and EPAP (Expiratory Positive Airway Pressure). The system can also be setup as a CPAP (Continuous Positive Airway Pressure) device.
The enhanced System One features a host of innovative technologies and features that improve both the patient and provider/clinician experience. Enhanced design will make the device look less like a medical device and better fit in the patient's bedroom.
System Features:
The device features several special features to help make your therapy more comfortable. The optional ramp function allows you to lower the pressure when you are trying to fall asleep. The air pressure will gradually increase until the prescribed pressure is reached.
The Bi-Flex & C-Flex comfort features provide you with pressure relief when you exhale during therapy.
In Bi-level mode with Bi-Flex disabled, the device Rise Time (i.e., the time taken for the device to change from EPAP to IPAP) can be set as 200, 300 or 400 msec.
Contents included in this package:
BiPAP machine
Flexible Tubing
Power cord
Filter
Manual
SD Card
Bag
Questions and answers of the customers
There are no questions yet, be the first to ask something for this product.
Only registered users are eligible to enter questions