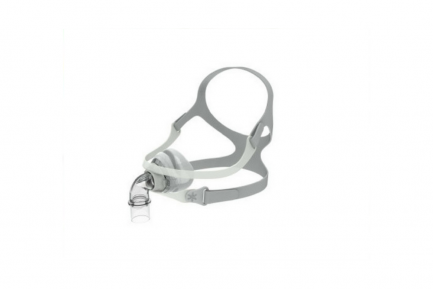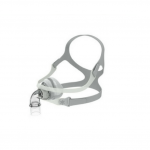 Airfit Nasal Mask For CPAP
GVS Oxygen
₹ 6,500.00
X
EMIs (Pay in Easy Monthly Installments)
AMERICAN EXPRESS BANK EMI PLANS
3 EMIs @ 12% pa
Rs. 1870.12/month
6 EMIs @ 12% pa
Rs. 949.02/month
9 EMIs @ 12% pa
Rs. 642.07/month
12 EMIs @ 12% pa
Rs. 488.67/month
18 EMIs @ 12% pa
Rs. 335.4/month
24 EMIs @ 12% pa
Rs. 258.9/month
Call 1800-313-2353 for expert assistance!
Notify me when Product is available
Description
Reviews (0)
Questions & Answers (1)
Description
Intended Use
The wisp Nasal Mask is intended to provide an interface for application of CPAP or bi-level therapy to patients .The Airfit Nasal Mask is for single patient use in the home or multi-patients use in the hospital/institutional environment. The mask is to be used on patients( >661bs/30kg) for whom CPAP or bi-level therapy has been prescribed .
Scope of application
The product is suitable for snoring, sleep apnea syndrome, sleep apnea with COPD, mild to moderate chronic or acute respiratory failure caused by various diseases patients. This mask is not suitable for providing life support ventilation.
Clean mask
Note: Hand wash the mask before first use and daily. The headgear should be hand washed weekly, or as needed. The headgear does not need to be removed for daily cleaning of the mask.
Airfit Nasal Mask Troubleshooting
| | | |
| --- | --- | --- |
|        QUESTION   |  THE POSSIBLE REASONS | THE SOLUTION |
| Bad or mask seal wear | 1. The soft mat may have stain. | 1 . The reference to "clean" mask, mask for cleaning. |
| uncomfortable. | 2. Wear masks may not be | 2. The reference to "wear the mask" to wear a mask, |
| | correct or adjust. | fixed head, do not over tighten. |
| | 3. Select the mask size error. | 3. Clinical doctors consulting. |
Questions and answers of the customers
Only registered users are eligible to enter questions